The DAX Futures is trading at 12,754.30 up with +1.45% or +182.10 point. The FTSE 100 Futures is trading at 6,200.00 up with +1.01% percent or +61.80  point. The CAC 40 Futures is trading at 5,087.50 up with +1.95%percent or +97.50 point. The EURO Stoxx 50 Futures trading at 3,344.00 up with +1.55% percent or +51.00 point.
TODAY'S FACTORS AND EVENTS
Risk trades initially cheered an unexpectedly strong non-farm payrolls report but the enthusiasm didn't last (More on the dynamics of market reaction below). Strong US data and recovering China PMIs helped affirm the paradigm of stabilizing growth = USD weakness, which was anticipated in yesterday's NFP preview here.   XAG/USD, AUD/USD, NZD/USD are leading against the USD, while GBP and CHF lag. The US is on holiday, giving markets a chance to regroup. Monday's long Dow 30 trade hit its 26200 target yesterday for a 670-pt gain, while last week's Premium long in DAX at 12130 has yet to reach its final target of 12770, but we may close it before today's close.
YESTERDAY ACTIVITY
For the day Germany's DAX closed at 12,528.18 with a loss of -0.64% percent or –80.28 point. the FTSE 100 closed at 6,157.30 with a loss of –1.33% percent or –83.06  point. France's CAC  40 closed at 5,007.14  with a loss of –0.84% percent or –42.24 point.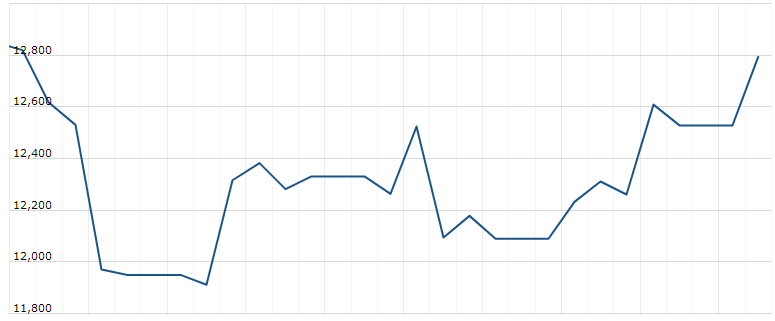 WORLD MARKETS
For the day the Dow is trading at 25,827.36 up with +0.36% percent or +92.39 point. The S&P 500 is trading at 3,130.01 up with +0.45% percent or +14.15 point. The Nasdaq Composite is trading at 10,207.63 up with +0.52% percent or +53.00  point.
In other parts of world, Japan's Nikkei 225 is trading at at 22,714.44 up with +1.83% percent or +407.96 point. Hong Kong's Hang Seng is trading at 26,282.21 up with +3.58% percent or +909.09  point. China's Shanghai  Composite is trading at 3,331.11 up with +5.66% percent or +178.30  point. India's BSE Sensex is trading at 36,501.09 up with +1.33% percent or +479.67 point at 12:15 PM.