The DAX Futures is trading at 12,614.30 up with +0.38% or +47.20 point. The FTSE 100 Futures is trading at 6,212.00 up with +0.21% percent or +13.00  point. The CAC 40 Futures is trading at 5,023.50 with a loss of -0.10% percent or -5.00 point. The EURO Stoxx 50 Futures trading at 3,308.00 up with +0.21% percent or +7.00 point.
TODAY'S FACTORS AND EVENTS
Investors were generally in a positive mood, anticipating a big increase in job gains of 3 million versus a rise of 2.5 million the month before. There is massive uncertainty about the number, given the classification problems last month. BLS admitted that many employers may have improperly filled out the report, because of confusion about the status of their workers, given the PPP guidelines.
YESTERDAY ACTIVITY
For the day Germany's DAX closed at 12,608.46 up with +2.84% percent or +347.89 point.the FTSE 100 closed at 6,240.36 up with +1.34% percent or +82.40  point. France's CAC  40 closed at 5,049.38  up with +2.49% percent or +122.45 point.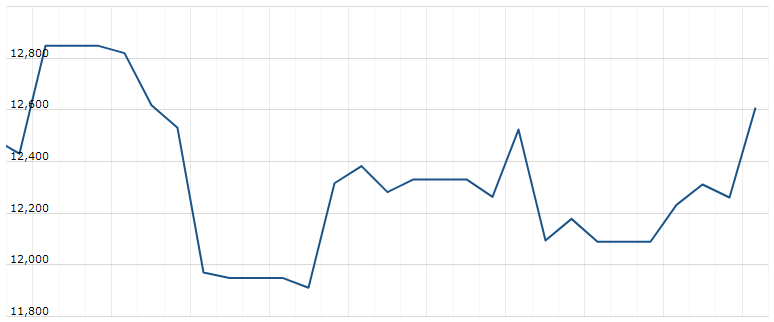 WORLD MARKETS
For the day the Dow is trading at 25,827.36 up with +0.36% percent or +92.39 point. The S&P 500 is trading at 3,130.01 up with +0.45% percent or +14.15 point. The Nasdaq Composite is trading at 10,207.63 up with +0.52% percent or +53.00  point.
In other parts of world, Japan's Nikkei 225 is trading at at 22,273.56 up with +0.58% percent or +127.60 point. Hong Kong's Hang Seng is trading at 25,363.93 up with +0.95% percent or +239.74  point. China's Shanghai  Composite is trading at 3,132.93 up with +1.37% percent or +42.36  point. India's BSE Sensex is trading at 36,077.99 up with +0.65% percent or +234.29  point at 12:15 PM.