The DAX Futures is trading at 12,773.00 up with +0.04% or +5.50 point.The FTSE 100 Futures is trading at 6,447.80 with a loss of -0.04% percent or -2.60  point. The CAC 40 Futures is trading at 5,163.20 with a loss of -0.60% percent or -31.30 point.The EURO Stoxx 50 Futures trading at 3,356.00 up with +0.03% percent or +1.00 point.
TODAY'S FACTORS AND EVENTS
The DAX continues to climb to new heights during the recovery, now pressing above the 200-day moving average for the first time since breaking it back towards the end of February as the coronavirus sell-off was just getting underway.
YESTERDAY ACTIVITY
For the day Germany's DAX closed at 12,847.68 up with +3.36% percent or +417.12  point.the FTSE 100 closed at 6,435.85  with a loss of –0.75% percent or ?43.17 point. France's CAC  40 closed at 5,197.79 up with +3.71% percent or +185.82  point.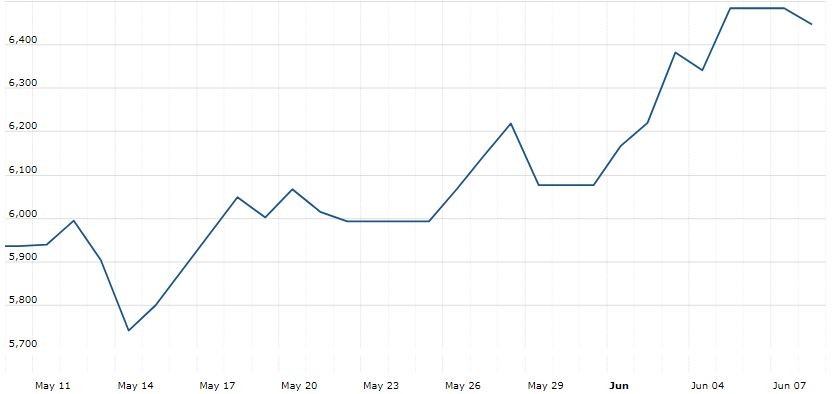 WORLD MARKETS
For the day the Dow is trading at 27,110.98 up with +3.15% percent or  +829.16 point. The S&P 500 is trading at 3,193.93 with +2.62% percent or +81.58 point. The Nasdaq Composite is trading at 9,814.08 up with +2.06%percent or +198.27 point.
In other parts of world, Japan's Nikkei 225 is trading at at 23,178.10  up with +1.37%percent or +314.37 point. Hong Kong's Hang Seng is trading at 24,769.94  with a loss of –0.0019% percent or –0.47  point. China's Shanghai  Composite is trading at 2,937.77  up with +0.24% percent or +6.97 point. India's BSE Sensex is trading at 34,487.88 up with +0.59% percent or +200.64   point at 12:15 PM.