The DAX Futures is trading at 12,680.00 up with +2.14%or +266.00 point. The FTSE 100 Futures is trading at 6,415.30 up  with +1.28% percent or +81.30  point. The CAC 40 Futures is trading at 5,116.50 up with +2.15% percent or +107.50 point. The EURO Stoxx 50 Futures trading at 3,328.00 up with +2.46% percent or +80.00 point.
TODAY'S FACTORS AND EVENTS
First of all, we have an impressive surge on stocks. Is there still anyone that thinks that we should get another leg down and that we didn't just experience the V shape recovery (on graphs, not the economy)? Those riskier instruments like emerging markets currencies are also gaining a bit of traction. Let me show you three, potentially very promising trading ideas.
YESTERDAY ACTIVITY
For the day Germany's DAX closed at 12,669.58  up with +1.92% percent or +239.02  point. the FTSE 100 closed at 6,419.61 up with +1.23% percent or +78.17 point. France's CAC  40 closed at 5,110.18 up with +1.96% percent or +98.21  point.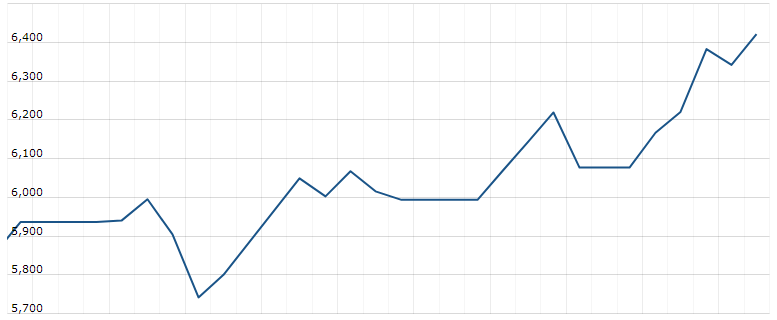 WORLD MARKETS
For the day the Dow is trading at 26,281.82 up with +0.045% percent or +11.93 point. The S&P 500 is trading at 3,112.35 with a loss of –0.34% percent or -10.52 point. The Nasdaq Composite is trading at 9,615.81  with a loss of -0.69% percent or -67.10  point.
In other parts of world, Japan's Nikkei 225 is trading at at 22,863.73  up with +0.74% percent or +167.99 point. Hong Kong's Hang Seng is trading at 24,770.41  up with +1.66% percent or +404.11  point. China's Shanghai  Composite is trading at 2,930.80  up with +0.40%percent or +11.55 point. India's BSE Sensex is trading at 34,292.83 up with +0.92% percent or +312.13   point at 12:15 PM.