The DAX Futures is trading at 12,400.20 with a loss of -0.95% or -119.00 point. The FTSE 100 Futures is trading at 6,357.50  with a loss of -0.41% percent or -26.00  point. The CAC 40 Futures is trading at 4,991.20 with a loss of -0.56% percent or -28.30 point.The EURO Stoxx 50 Futures trading at 3,240.00 with a loss of -0.64% percent or –21.00 point.
TODAY'S FACTORS AND EVENTS
 Germany's DAX has achieved that same feat. Today Germany will announce how and it will lift travel restrictions for EU and other countries this month. If the tourism industry in Germany and elsewhere can salvage some summer holiday bookings it, adds to the economic recovery and reduces the burden of support on governments.
YESTERDAY ACTIVITY
For the day Germany's DAX closed at 12,487.36  up with +3.88% percent or +466.08  point.the FTSE 100 closed at 6,369.37 with a loss of –0.20% percent or ?13.04 point. France's CAC  40 closed at 5,022.38 up with +3.36% percent or +163.41  point.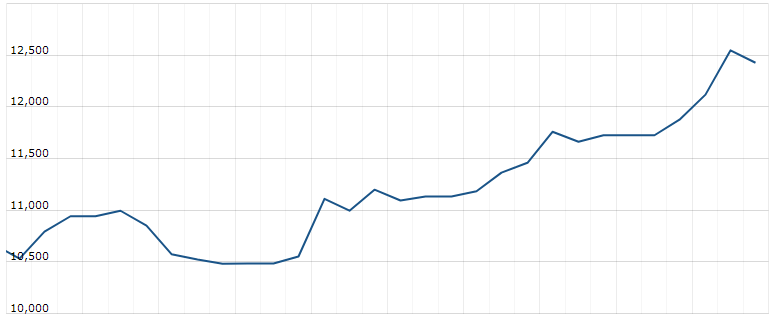 WORLD MARKETS
For the day the Dow is trading at 26,269.89 up with +2.05% percent or +527.24 point. The S&P 500 is trading at 3,122.87  up with 1.36% percent or +42.05 point. The Nasdaq Composite is trading at 9,682.91 up with +0.78% percent or +74.54 point.
In other parts of world, Japan's Nikkei 225 is trading at at 22,695.74  up with +0.36% percent or +81.98 point. Hong Kong's Hang Seng is trading at 24,254.59  with a loss of –0.29% percent or –71.03  point. China's Shanghai  Composite is trading at 2,919.25  with a loss of –0.14% percent or –4.12 point. India's BSE Sensex is trading at 33,758.76  with a loss of -1.03% percent or –350.78  point at 12:15 PM.