The DAX Futures is trading at 11,055.50 up with +0.86% or +94.70 point.The FTSE 100 Futures is trading at 5,970.20 with a loss of -0.50%percent or -29.80  point. The CAC 40 Futures is trading at 4,432.20 with a loss of -0.34% percent or -15.30 point.The EURO Stoxx 50 Futures trading at 2,879.00 with a loss of -0.55% percent or -16.00 point.
TODAY'S FACTORS AND EVENTS
the DAX 30, an essentially unabated climb off support has propelled the index through range resistance at 10,900 and may allow for subsequent probing of April's peak around 11,348. In the favor of bulls, prior horizontal resistance may now act as support and could ward off bearish attempts lower while making quick attacks higher more feasible.
YESTERDAY ACTIVITY
For the day Germany's DAX closed at 11,075.29 up with +0.15% percent or +16.42 point.the FTSE 100 closed at 5,982.18 with a loss of –0.33% percent or –20.05 point. France's CAC  40 closed at 4,458.16 with a loss of –0.89% percent or –40.18 point.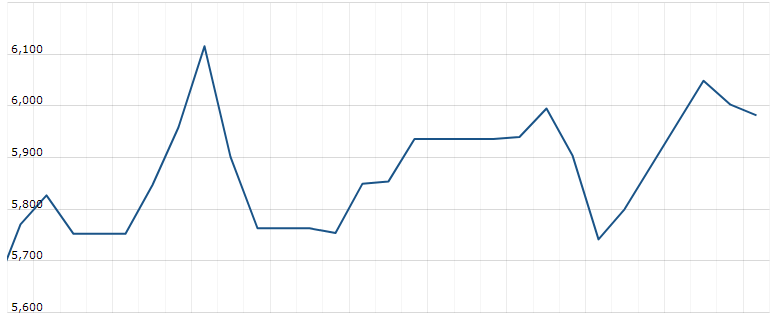 WORLD MARKETS
For the day the Dow is trading at 24,206.86 with a loss of -1.59% percent or -390.51 point. The S&P 500 is trading at 2,922.94 with a loss of –1.05%percent or ?30.97 point. The Nasdaq Composite is trading at 9,185.10  with a loss of -0.54% percent or -49.72 point.
In other parts of world, Japan's Nikkei 225 is trading at 20,595.15 up with +0.79% percent or +161.70 point. Hong Kong's Hang Seng is trading at 24,366.21  with a loss of  –0.090% percent or ?21.92  point. China's Shanghai  Composite is trading at 2,883.74  with a loss of –0.51% percent or –14.84 point. India's BSE Sensex is trading at 30,483.29 up with +0.95% percent or +287.12  point at 12:15 PM.