The DAX Futures is trading at 10,914.50  with a loss of -1.19% or -131.20 point. The FTSE 100 Futures is trading at 5,907.20 with a loss of -1.74% percent or -104.30  point. The CAC 40 Futures is trading at 4,370.80 with a loss of -1.47% percent or -65.20 point. The EURO Stoxx 50 Futures trading at 2,856.00 with a loss of -1.24% percent or –36.00 point.
TODAY'S FACTORS AND EVENTS
The DAX rose sharply to start the week on a global surge in equities, but it doesn't really get it any further than where it was a couple of weeks ago. The index is back testing a familiar line of resistance via the underside of the 2011 trend-line, where the recovery DAX began having its greatest difficulties since the recovery began.
We might see an attempt to forge on ahead here a bit and fill the March 6 gap up to 11542, but that may again prove only to be short-lived strength. Overall, the thinking is that the DAX is still vulnerable even if it is hanging on. The most recent hold was around 10200, an area noted before as key support.
YESTERDAY ACTIVITY
For the day Germany's DAX closed at 11,065.93  with a loss of -1.41% percent or –157.78 point.the FTSE 100 closed at 5,907.24 with a loss of –1.80% percent or –108.01 point. France's CAC  40 closed at 4,445.45 with a loss of –1.15% percent or –51.52 point.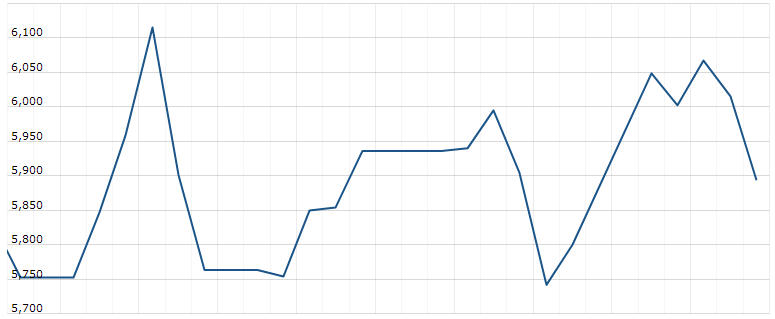 WORLD MARKETS
For the day the Dow is trading at 24,474.12 with a loss of -0.41% percent or -101.78 point. The S&P 500 is trading at 2,948.51 with a loss of –0.78% percent or -23.10 point. The Nasdaq Composite is trading at 9,284.88  with a loss of -0.97% percent or -90.90 point.
In other parts of world, Japan's Nikkei 225 is trading at 20,388.16  with a loss of –0.80% percent or –164.15 point. Hong Kong's Hang Seng is trading at 23,075.78  with a loss of  –4.96% percent or –1,204.25  point. China's Shanghai  Composite is trading at 2,827.30 with a loss of –1.42% percent or –40.62 point. India's BSE Sensex is trading at 30,556.13 with a loss of –1.22% percent or –376.77   point at 12:15 PM.