The DAX Futures is trading at 10,962.80 up with +0.20% or +21.80 point..The CAC 40 Futures is trading at 4,546.50 up with +0.11% percent or +5.00 point.The EURO Stoxx 50 Futures trading  at 2,902.00  up with +0.14% percent or +4.00 point.
TODAY'S FACTORS AND EVENTS
The DAX 30 also has a relatively sparse economic calendar apart from a flash GDP reading this Friday. The data for both Germany and the Euro Area will provide crucial insight for investors looking to ascertain the depth of economic despair in the region.
YESTERDAY ACTIVITY
For the day Germany's DAX closed at 10,904.48 up with +1.35% percent or +145.21 point.the FTSE 100 closed at 5,935.98 up with +1.40% percent or +82.22 point. France's CAC  40 closed at 4,549.64 up with +1.07% percent or +48.20 point.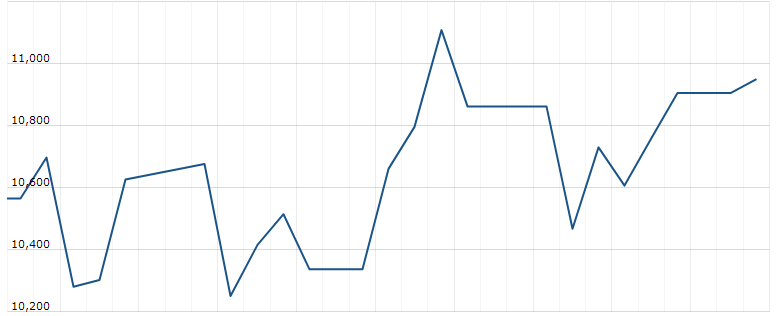 WORLD MARKETS
For the day the Dow is trading at 24,331.32 with 1.91% percent or +455.43 point. The S&P 500 is trading at 2,929.80 up with +1.69%percent or +48.61 point. The Nasdaq Composite is trading at 9,121.32 up with +1.58% percent or +141.66 point.
In other parts of world, Japan's Nikkei 225 is trading at 20,390.66 up with +1.05% percent or +211.57  point. Hong Kong's Hang Seng is trading at 24,599.67 up with +1.52% percent or +369.50 point. China's Shanghai  Composite is trading at 2,895.51 up with +0.0059% percent or +0.17 point. India's BSE Sensex is trading at 31,941.20 up with +31,941.20 percent or +281.56   point at 12:15 PM.