The DAX Futures is trading at 10,871.50 up with +1.12% or +120.60 point. The FTSE 100 Futures is trading at 5,904.90 up with +1.27% percent or +73.90  point. The CAC 40 Futures is trading at 4,501.44 up with +1.54% percent or +68.06  point. The EURO Stoxx 50 Futures trading at 2,886.00  up with +0.87% percent or +25.00 point.
TODAY'S FACTORS AND EVENTS
the DAX, the Euro Stoxx 50 has had a somewhat muted session thus far with the index trading in a relatively tight range. As we have noted previously, the Euro Stoxx is not out of the woods yet until the index shows a decisive break above topside resistance at 2990-3000. That said, for confirmation of a near-term top in the corrective rally, a closing break below the 23.6% Fibonacci retracement would be needed.
YESTERDAY ACTIVITY
For the day Germany's DAX closed at 10,759.27 up with +1.44% percent or +153.07 point.the FTSE 100 closed at 5,935.98 up with +1.40% percent or +82.22 point. France's CAC  40 closed at 4,501.44 up with +1.54% percent or +68.06 point.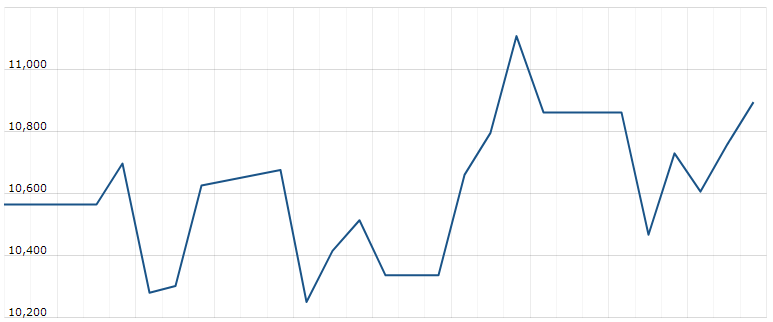 WORLD MARKETS
For the day the Dow is trading at 23,664.64 with a loss of -0.91% percent or -218.45 point. The S&P 500 is trading at 2,848.42 with a loss of –0.70%percent or -20.02 point. The Nasdaq Composite is trading at 8,854.39 up with 0.51% percent or +45.27 point.
In other parts of world, Japan's Nikkei 225 is trading at 19,674.77 with 0.28% percent or +55.42  point. Hong Kong's Hang Seng is trading at 23,970.39 with a loss of –0.69% percent or –167.09 point. China's Shanghai  Composite is trading at 2,871.52 with a loss of –0.23% percent or –6.62point. India's BSE Sensex is trading at 31,508.18 with a loss of –0.56% percent or –177.57  point at 12:15 PM.