The DAX Futures is trading at 10,362.80 up with +1.24% or +127.00 point.The FTSE 100 Futures is trading at 5,613.20 up with +0.72%percent or +40.20 point. The CAC 40 Futures is trading at 4,353.72 with a loss of -3.76% percent or -170.18 point.  The EURO Stoxx 50 Futures trading at 2,800.00 with +1.24% percent or +127.00 point.
TODAY'S FACTORS AND EVENTS
To that end, a nearby Fibonacci level at 10,210 will be an early opportunity for bulls to look to ward off further losses. The retracement is drawn from the February highs to the March lows, and its influence on price is visible throughout the latter half of March and in early April. Thus, if bears look to drive price lower, the 10,210 area may have something to say about it.
On the other hand, resistance may reside overhead at 10,900 which coincides with the 50% retracement of the recent market crash. Since not all chartists believe in the 50% Fibonacci level – because technically it is not part of the Fibonacci sequence – subsequent resistance around 11,060 may be a more appropriate barrier to watch.
YESTERDAY ACTIVITY
For the day Germany's DAX closed at 10,279.76 with a loss of  -3.90% percent or –416.80 point.the FTSE 100 closed at 5,597.65 with a loss of –3.34% percent or –193.66  point. France's CAC  40 closed at 4,353.72 with a loss of –3.76% percent or –170.18 point.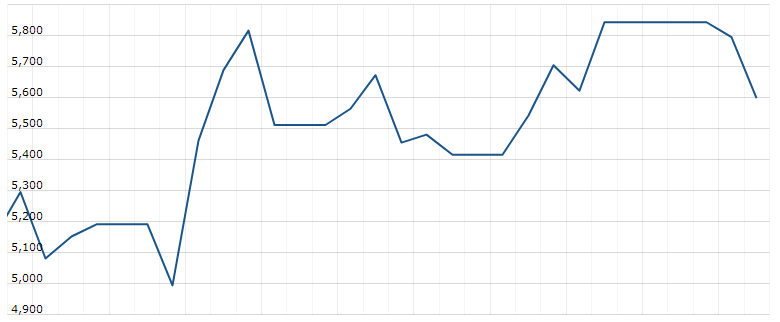 WORLD MARKETS
For the day the Dow is trading at 23,504.35 with a loss of –1.86% percent or –445.41 point. The S&P 500 is trading at 2,783.36  with a loss of –2.20% percent or –62.70  point. The Nasdaq Composite is trading at 8,393.18  with a loss of –1.44% percent or –122.56 point.
In other parts of world, Japan's Nikkei 225 is trading at 19,290.20 with a loss of –1.33% percent or –259.89 point. Hong Kong's Hang Seng is trading at 24,019.75 with a loss of –0.52% percent or –125.59  point. China's Shanghai  Composite is trading at 2,819.08 up with +0.28% percent or +7.91 point. India's BSE Sensex is trading at 30,649.17 up with +0.89% percent or +269.36  point at 12:15 PM.