The DAX Futures is trading at 10,641.00 with a loss of -0.94% or -101.20 point.The FTSE 100 Futures is trading at 5,750.30  with a loss of-0.43%percent or -24.70 point. The CAC 40 Futures is trading at 4,478.00 with a loss of -1.01% percent or -45.50 point.  The EURO Stoxx 50 Futures trading at 2,868.00 with a loss of -0.59% percent or -17.00 point.
TODAY'S FACTORS AND EVENTS
The Euro and DAX may fall if the International Monetary Fund's (IMF) World Economic Outlook (WEO) and Global Financial Stability Report (GFSR) reports inspire a selloff in the already-battered currency and index. While Eurozone finance ministers were able to reach an agreement on stimulus, unresolved political rifts may soon haunt the region at a time when it faces a crisis worse than what it had endured in 2008.
YESTERDAY ACTIVITY
For the day Germany's DAX closed at 10,696.56 up with  +1.25%% percent or +131.82 point.the FTSE 100 closed at 5,776.57  with a loss of –0.25% percent or –14.74 point. France's CAC  40 closed at 4,523.91 up with +0.38%% percent or +17.07 point.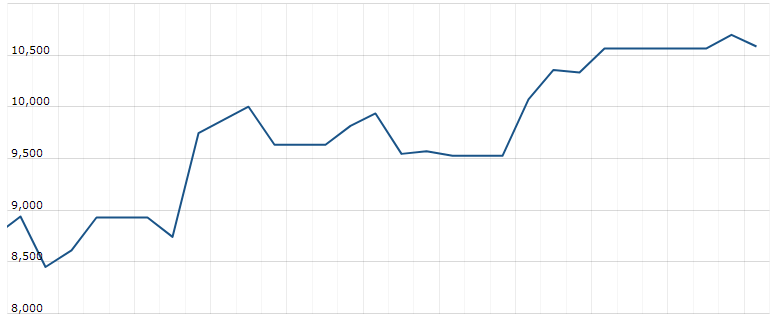 WORLD MARKETS
For the day the Dow is trading at 23,949.76 up with 2.39% percent or +558.99 point. The S&P 500 is trading at 2,846.06 up with +3.06% percent or +84.43  point. The Nasdaq Composite is trading at 8,515.74 up with +3.95% percent or +323.32 point.
In other parts of world, Japan's Nikkei 225 is trading at 19,550.09 with a loss of –0.45% percent or –88.72 point. Hong Kong's Hang Seng is trading at 24,260.50 with a loss of –0.72%  percent or –174.90 point. China's Shanghai  Composite is trading at 2,811.17 with a loss of –0.57% percent or ?16.11 point. India's BSE Sensex is trading at 31,382.00 up with +2.25% percent or +691.98  point at 12:15 PM.