The DAX Futures is trading at 10,726.50 up with +0.35% or +37.90 point.The FTSE 100 Futures is trading at 5,888.20 up with +0.37% percent or +21.50 point. The CAC 40 Futures is trading at 4,550.50 up with +1.51% percent or +67.50 point.The EURO Stoxx 50 Futures trading at 2,888.00 up with +0.24% percent or +7.00 point.
TODAY'S FACTORS AND EVENTS
Stock markets are either in a new bull market or bear market rally. Regardless, as previously mentioned, they are up 50% from their lows in late March. Does this mean that the worst of the coronavirus is behind us? Although some countries feel they may have peaked or are at their peak, many countries are still seeing signs of increasing cases and increasing deaths. So why has the stock market retraced so much of its losses? Most likely it is because of efforts of Central Banks around the world creating stimulus to avoid a worldwide depression. "Don't fight the Fed" is an expression that has been said so often since 2008. In that context, traders try and get ahead of the Fed before they "theoretically" backstop the economy and markets. Just yesterday, the US Federal reserve threw another $2.3 trillion at the markets while the BOE said it would allow Britain's government to run an unlimited overdraft to pay wages to millions of people laid off, cut taxes for businesses, and expand the welfare system. US Fed Chairman Donald Powell even said yesterday that US banks don't need to suspend dividend payouts! Questions will continue this week as traders digest daily data from the number of coronavirus cases each day from around the world and whether Central Banks have done "enough".
YESTERDAY ACTIVITY
For the day Germany's DAX closed at 10,564.74 up with  +2.24% percent or +231.85  point. the FTSE 100 closed at 5,868.98 up with +0.45% percent or +26.32 point. France's CAC  40 closed at 4,506.85 up with +1.44% percent or +64.10 point.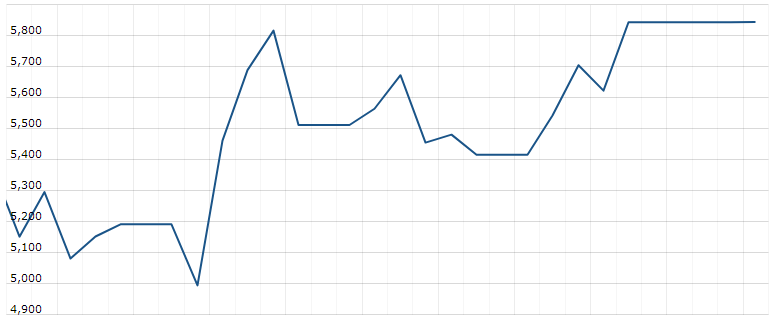 WORLD MARKETS
For the day the Dow is trading at 23,390.77 with a loss of –1.39% percent or –328.60 point. The S&P 500 is trading at 2,761.63 with a loss of –1.01% percent or –28.19  point. The Nasdaq Composite is trading at 8,192.42 up with +0.48% percent or +38.85 point.
In other parts of world, Japan's Nikkei 225 is trading at 19,638.81 up with 3.13% percent or +595.41 point. Hong Kong's Hang Seng is trading at 24,450.90 up with  +0.62%  percent or +150.57 point. China's Shanghai  Composite is trading at 2,827.28 up with +1.59% percent or +44.24  point. India's BSE Sensex is trading at 30,690.02  with a loss of  –1.51% percent or –469.60  point at 12:15 PM.