The DAX Futures is trading at 10,688.60 up with +2.83% or +294.10 point.The FTSE 100 Futures is trading at 5,866.70 up with +4.05% percent or+228.20 point.The CAC 40 Futures is  trading at 4,483.00 with +0.00% percent or +0.00 point.The EURO Stoxx 50 Futures trading at 2,881.00 up with +1.77% percent or +50.00 point.
TODAY'S FACTORS AND EVENTS
the DAX to turn lower from. Should yesterday's high at 10590 get broken, then there are some more levels to watch starting around 11000, created by gaps and the trend-line from 2011. That would still be quite a move from here, and if those lofty levels are seen then it seems as though that would be about the max the market could squeeze out before another swoon developed.
YESTERDAY ACTIVITY
For the day Germany's DAX closed at 10,564.74 up with  +2.24% percent or +231.85  point. the FTSE 100 closed at 5,842.66 up with +2.90% percent or +164.93 point. France's CAC  40 closed at 4,506.85 up with +1.44%% percent or +64.10 point.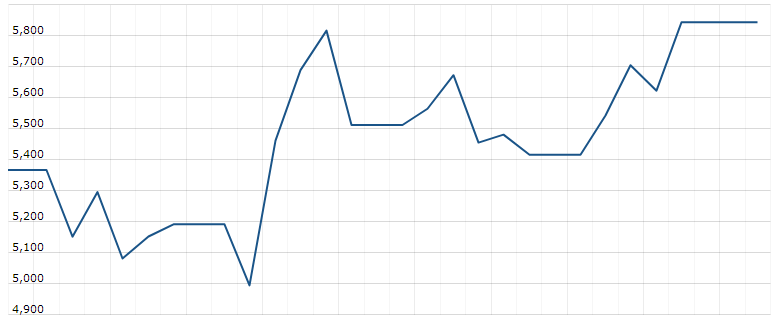 WORLD MARKETS
For the day the Dow is trading at 23,719.37 up with +1.22% percent or +285.80 point. The S&P 500 is trading at 2,789.82 up with +1.45%percent or +39.84  point. The Nasdaq Composite is trading at 8,153.58 up with +0.77% percent or +62.67 point.
In other parts of world, Japan's Nikkei 225 is trading at 19,043.40 witha loss of –2.33% percent or –455.10 point. Hong Kong's Hang Seng is trading at 24,300.33 up with  +1.38%  percent or +329.96 point. China's Shanghai  Composite is trading at 2,783.18 with a loss of –0.48% percent or –13.45  point. India's BSE Sensex is trading at 30,835.34  with a loss of  –1.04% percent or –324.28  point at 12:15 PM.