The DAX Futures is trading at 9,829.50  up with +1.62% percent or +156.50 point.The FTSE 100 Futures is trading at 5,438.80 up with +2.02% percent or +107.80 point. The CAC 40 Futures is trading at 4,242.70 up  with +8.39% percent or +328.40 point. The EURO Stoxx 50 Futures trading at 2,680.00 up with +1.67% percent or +44.00 point.
TODAY'S FACTORS AND EVENTS
That being said, forthcoming commentary from ECB's Governor, Christine Lagarde, may be crucial in continuing the positive trend. She is slated to speak on Tuesday and will likely offer further insight on the central bank's response to the crisis.
Apart from commentary, forecasting the impact on upcoming data is near impossible as many of the readings are pre-outbreak so they do not encapsulate the debilitating effects of the coronavirus. Further still, many central banks and governments have become increasingly proactive in their policy decisions – opting to make announcements outside of the scheduled meetings. As a result, the outlook for the week ahead is neutral.
YESTERDAY ACTIVITY
For the day Germany's DAX closed at 9,700.57 up with +10.98% percent or +959.42  point.the FTSE 100 closed at 5,446.01 with 0.00% percent or 0.00 point. France's CAC  40 closed at 4,242.70 up with +8.39% percent or +328.40 point.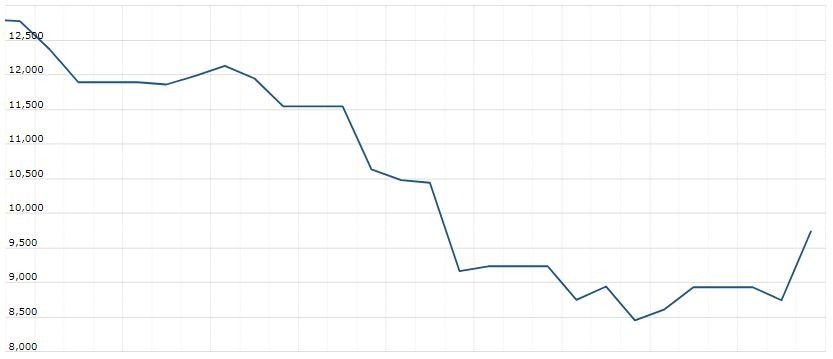 WORLD MARKETS
For the day the Dow is trading at 20,704.91 up with 11.37% percent or +2,112.98 point. The S&P 500 is trading at 2,447.33 up with 9.38% percent or +209.93 point. The Nasdaq Composite is trading at 7,417.86 up with +8.12% percent or +557.18 point.
In other parts of world, Japan's Nikkei 225 is trading at 19,546.63 up with +8.04% percent or +1,454.28 point. Hong Kong's Hang Seng is trading at 23,414.78 up with +3.31%percent or ++751.29  point. China's Shanghai  Composite is trading at 2,781.59 up with +2.17% percent or +59.15 point. India's BSE Sensex is trading at 27,860.55 up with +4.45% percent or +1,186.52 point at 12:15 PM.