The DAX Futures is trading at 8,727.80 with a loss of -9.19% percent or -883.00 point.The FTSE 100 Futures is trading at 5,101.80  with a loss of -3.66% percent or -193.70 point. The CAC 40 Futures is trading at 3,875.50 with a loss of -5.43% percent or -222.50 point.  The EURO Stoxx 50 Futures trading at 2,374.00  with a loss of -4.93% percent or -123.00 point.
TODAY'S FACTORS AND EVENTS
Investors are in a state of shock rattled by the drumbeat of bad news. It is hard to ignore the noises coming from the markets; virus risks, bear market, recession risks and oil shock are dominating headlines fuelling the panic.
The Volatility Index is at its highest since the 2008 global financial crisis.
During such periodic bouts of volatility, rather than catching the safety wagon, some investors might look for trading opportunities by being selective about certain categories of assets or stocks within certain industries.
YESTERDAY ACTIVITY
For the day Germany's DAX closed at 9,232.08 up with +0.77% percent or +70.95  point.the FTSE 100 closed at 5,366.11 up with +2.46% percent or +128.63 point. France's CAC  40 closed at 4,118.36 up with +1.83% percent or +74.11 point.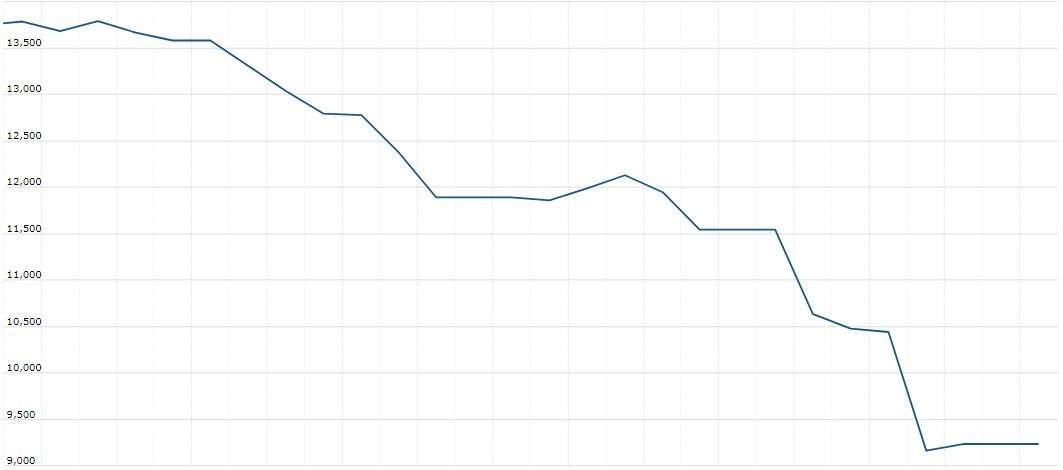 WORLD MARKETS
For the day the Dow is trading at 23,185.62 up with +9.36% percent or +1,985.00  point. The S&P 500 is trading at 2,711.02 up with +9.29% percent or +9.29% point. The Nasdaq Composite is trading at 7,874.88 up with +9.35% percent or +673.07  point.
In other parts of world, Japan's Nikkei 225 is trading at 17,002.04 with a loss of –2.46% percent or –429.01 point. Hong Kong's Hang Seng is trading at 22,946.96 with a loss of –4.52% percent or –1,085.95  point. China's Shanghai  Composite is trading at 2,789.25 with a loss of –3.40% percent or –98.17  point. India's BSE Sensex is trading at 32,175.03 with a loss of –5.65% percent or –1,928.45 point at 12:15 PM.