The DAX Futures is trading at 10,531.00 with a loss of -8.64% percent or -996.50 point.The FTSE 100 Futures is trading at 5,916.80  with a loss of -8.51% 9 percent or -550.40 point. The CAC 40 Futures is trading at 4,648.00 with a loss of -9.54% percent or -490.00 point.  The EURO Stoxx 50 Futures trading at 2,914.00 with a loss of -9.84% percent or –318.00 point.
TODAY'S FACTORS AND EVENTS
it was a mixed day for the auto sector. Continental led the way, rallying by 3.02%, with BMW gaining 0.21%. Daimler and Volkswagen saw red, however, with losses of 2.90% and 1.24% respectively
Tumbling government bond yields stemming from the expectation of major support from central banks continued to weigh on the banking sector.
Commerzbank slid by 7.18%, with Deutsche Bank falling by 2.79%.
Deutsche Lufthansa found much-needed support, rising by 2.13%.
YESTERDAY ACTIVITY
For the day Germany's DAX closed at 11,541.87 with a loss of –3.37% percent or –402.85  point.the FTSE 100 closed at 6,462.55 with a loss of –3.62% percent or –242.88 point. France's CAC  40 closed at 5,139.11 with a loss of –4.14% percent or –221.99 point.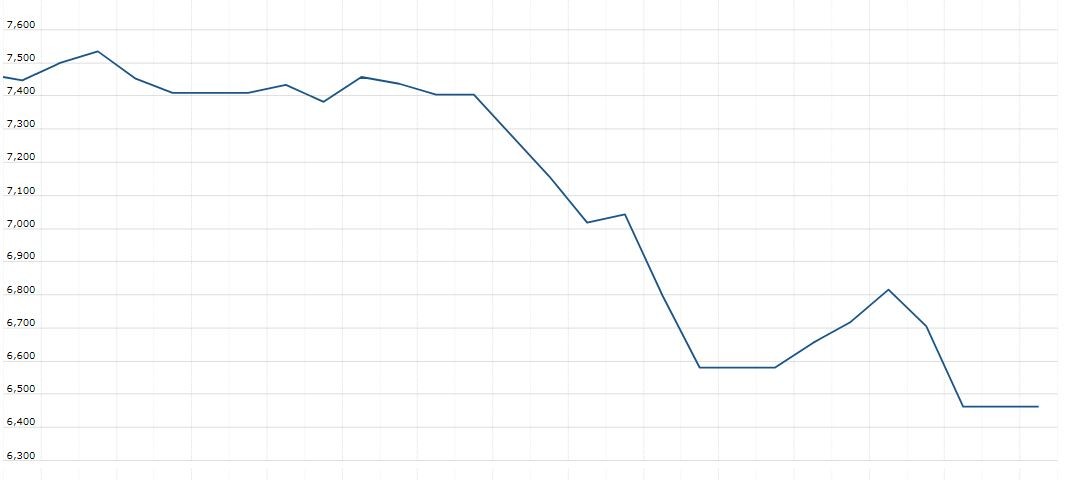 WORLD MARKETS
For the day the Dow is trading at 25,864.78  with a loss of –0.98% percent or –256.50  point. The S&P 500 is trading at 2,972.37 with a loss of –1.71% percent or –51.57 point. The Nasdaq Composite is trading at 8,530.34  with a loss of –1.63% percent or –141.32  point.
In other parts of world, Japan's Nikkei 225 is trading at 19,698.76 with a loss of –5.07% percent or –1,050.99 point. Hong Kong's Hang Seng is trading at 24,969.12 with a loss of –4.50% percent or –1,177.55 point. China's Shanghai  Composite is trading at 2,943.29 with a loss of –3.01% percent or –91.22  point. India's BSE Sensex is trading at 35,235.40 with a loss of –6.23% percent or –2,341.22  point at 12:15 PM.