The DAX Futures is trading at 13,525.00 up with +0.13% percent or +17.80 point.The FTSE 100 Futures is trading at 7,562.20  up with +0.09% percent or +7.00 point. The CAC 40 Futures is trading at 6,056.50 up with +0.11% percent or +6.50 point. The EURO Stoxx 50 Futures trading at 3,795.88 up with +0.62% percent or +23.32 point.
TODAY'S FACTORS AND EVENTS
It was another day in the green for the European majors, with the DAX30 rallying by 1.31% to lead the way on Thursday.
The CAC40 and EuroStoxx600 also found support, rising by 0.19% and 0.31% respectively.
Easing market fears of a proxy war across the Middle East led the markets to switch focus to trade as the U.S and China prepare for phase 1 of the trade agreement.
The signing is next Wednesday and, with economic data out of the Eurozone on a more positive footing, hopes are for a turnaround in the Eurozone economy.
YESTERDAY ACTIVITY
For the day Germany's DAX closed at 13,495.06  up with +1.31% percent or +174.88  point. the FTSE 100 closed at 7,598.12 up with +0.31% percent or +23.19  point. France's CAC  40 closed at 6,042.55 up with +0.19% percent or +11.56 point.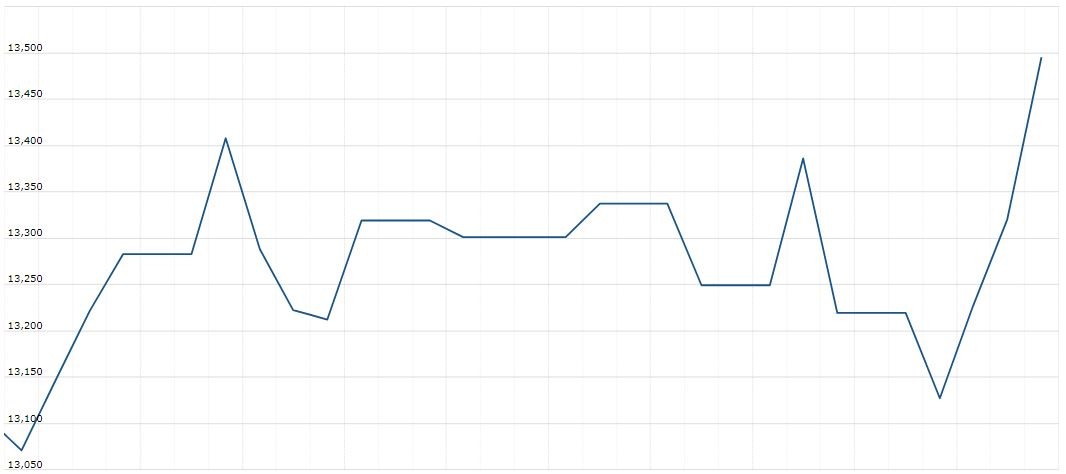 WORLD MARKETS
For the day the Dow is trading at 28,956.90 up with +0.74% percent or +211.81  point. The S&P 500 is trading at 3,274.70 up with +0.67% percent or ++21.65 point. The Nasdaq Composite is trading at 9,203.43 up with +0.81% percent or +74.18 point.
In other parts of world, Japan's Nikkei 225 is trading at 23,850.57 up with +0.47% percent or +110.70 point. Hong Kong's Hang Seng is trading at 28,626.64 up with +0.23% percent or +65.64 point. China's Shanghai Composite is trading at 3,092.29 with a loss of –0.084% percent or –2.59 point. India's BSE Sensex is trading at 41,756.69 up with +0.73% percent or +304.34 point at 12:15 PM.