The DAX Futures is trading at 13,426.30 up with +0.36% percent or +47.70 point. The FTSE 100 Futures is trading at 7,532.50 up with +0.14% percent or +10.70 point. The CAC 40 Futures is trading at 6,069.50 up with +0.48% percent or +29.00 point. The EURO Stoxx 50 Futures trading at 3,784.00 up with +0.37% percent or +14.00 point.
TODAY'S FACTORS AND EVENTS
the DAX30, a 0.91% loss from the open turned into a 0.71% gain on the day. The CAC40 and EuroStoxx600 also recovered to close out with gains of 0.31% and 0.17% respectively.
It was the Middle East in focus once more on the day. Iran's missile strike managed to avoid American loss of life, which eased market fears of a U.S response.
The U.S President's Twitter account was active until his late in the session speech that calmed the markets further.
Iran appears to have stepped down for now and the U.S has extended an olive branch in a bid to bring stability and peace to the region.
YESTERDAY ACTIVITY
For the day Germany's DAX closed at 13,320.18  up with +0.71% percent or +93.35  point. the FTSE 100 closed at 7,574.93 up with 0.014% percent or +1.08  point. France's CAC  40 closed at 6,031.00 up with +0.31% percent or +18.65 point.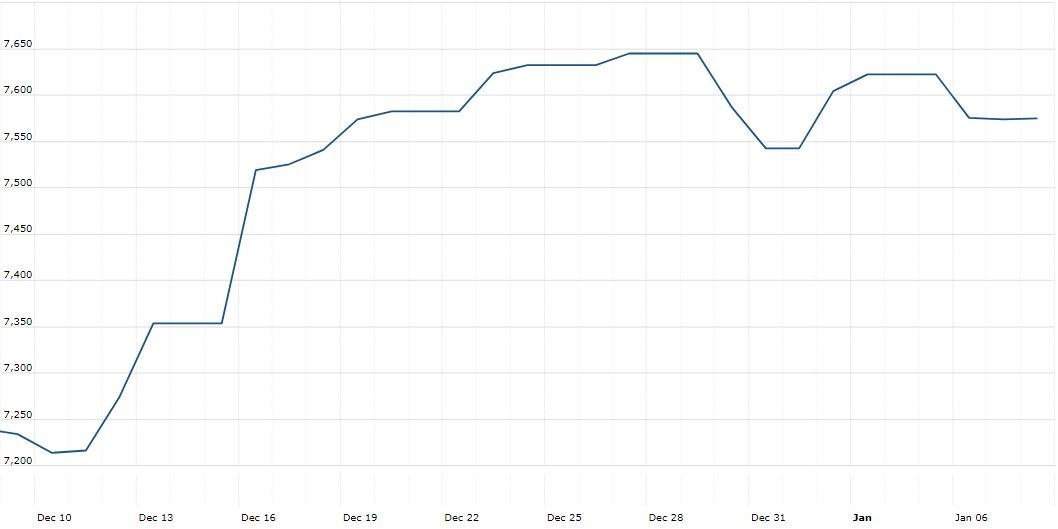 WORLD MARKETS
For the day the Dow is trading at 28,745.09 up with +0.56% percent or +161.41 point. The S&P 500 is trading at 3,253.05 up with +0.49% percent or +15.87 point. The Nasdaq Composite is trading at 9,129.24 up with +0.67% percent or +60.66 point.
In other parts of world, Japan's Nikkei 225 is trading at 23,204.76 with a loss of –1.57% percent or -370.96  point. Hong Kong's Hang Seng is trading at 28,053.09 with a loss of -0.95% percent or –268.97point. China's Shanghai Composite is trading at 3,066.89  with a loss of –1.22% percent or –37.91  point. India's BSE Sensex is trading at 40,711.80 with a loss of –0.39% percent or –157.67 point at 12:15 PM.