The DAX Futures is trading at 13,143.00 with a loss -0.35% percent or -46.50 point.The FTSE 100 Futures is trading at 7,482.80 with a loss of -0.34% percent or -25.70 point. The CAC 40 Futures is trading at 5,984.50 with a loss of -0.43% percent or -26.00 point.  The EURO Stoxx 50 Futures trading at 3,730.00 with a loss of -0.24% percent or -9.00 point.
TODAY'S FACTORS AND EVENTS
For the DAX: It was another mixed day for the auto sector. BMW and Continental led the way, rising by 1.90% and by 1.20% respectively, with Daimler up by a more modest 0.52%. Volkswagen bucked the trend, falling by 0.68%.
It was a bullish day for the banks, however. Commerzbank rose by 1.73%, while Deutsche Bank rallied by 3.01% on the day.
YESTERDAY ACTIVITY
For the day Germany's DAX closed at 13,226.83  up with +0.76% percent or +99.84  point.the FTSE 100 closed at 7,545.29  with a loss of –0.38% percent or -28.56  point. France's CAC  40 closed at 6,012.35  with a loss of –0.020% percent or -1.23 point.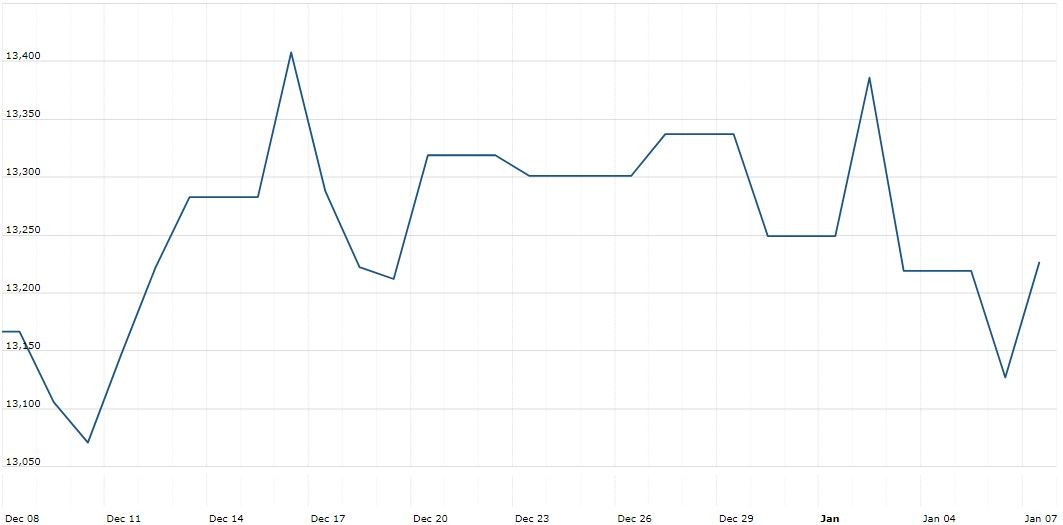 WORLD MARKETS
For the day the Dow is trading at 28,583.68 with a loss of –0.42% percent or –119.70 point. The S&P 500 is trading at 3,237.18  with a loss of –0.28% percent or -9.10 point. The Nasdaq Composite is trading at 9,068.58  with a loss of –0.032% percent or -2.88 point.
In other parts of world, Japan's Nikkei 225 is trading at 23,204.76 with a loss of –1.57% percent or -370.96  point. Hong Kong's Hang Seng is trading at 28,053.09 with a loss of -0.95% percent or –268.97point. China's Shanghai Composite is trading at 3,066.89  with a loss of –1.22% percent or –37.91  point. India's BSE Sensex is trading at 40,711.80 with a loss of –0.39% percent or –157.67 point at 12:15 PM.