The DAX Futures is trading at 13,205.00 up with +0.53% percent or +69.00 point.The FTSE 100 Futures is trading at 7,548.20 up with +0.31% percent or +23.20 point. The CAC 40 Futures is trading at 6,038.50  up with +0.25% percent or +15.00 point.  The EURO Stoxx 50 Futures trading at 3,758.00 up with +0.27% percent or +10.00 point.
TODAY'S FACTORS AND EVENTS
It was a bearish start to the week for the European majors, with the DAX30 falling by 0.70% to lead the way down on the day. The CAC40 and EuroStoxx600 saw more modest losses of 0.51% and 0.41% respectively.
It could have been far worse on the day, with the DAX30 having fallen by as much as 2.05% before finding support.
Rising tension between the U.S and Iran, following Thursday night's drone attack, continued to weigh on the majors.
In spite of the risk aversion through the early part of the day, the U.S majors bounced back to close out the day in positive territory.
YESTERDAY ACTIVITY
For the day Germany's DAX closed at 13,126.99  with a loss of -0.70% percent or -92.15  point.the FTSE 100 closed at 7,575.34  with a loss of –0.62% percent or -47.06  point. France's CAC  40 closed at 6,013.59  with a loss of –0.51% percent or -30.57 point.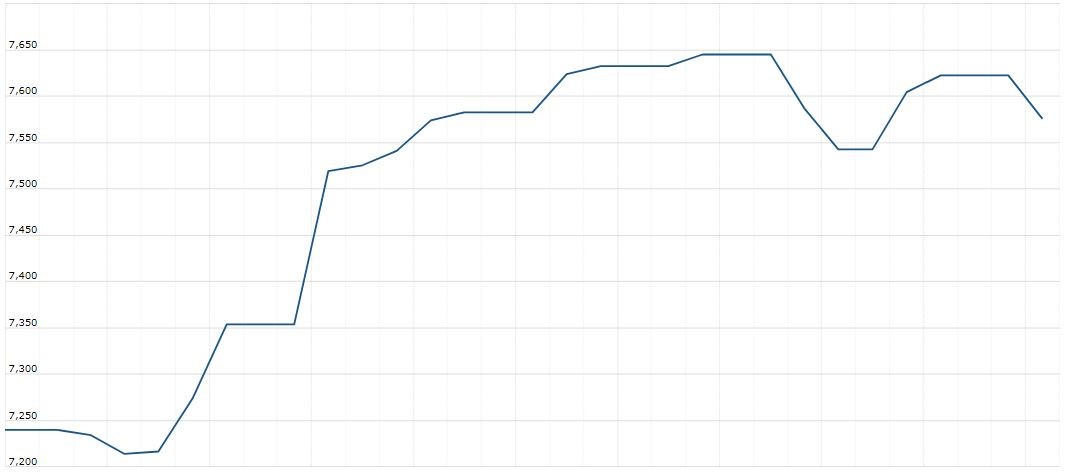 WORLD MARKETS
For the day the Dow is trading at 28,703.38  up with +0.24% percent or +68.50 point. The S&P 500 is trading at 3,246.28 up with +0.35% percent or +11.43 point. The Nasdaq Composite is trading at 9,071.46 up with +0.56% percent or +50.70 point.
In other parts of world, Japan's Nikkei 225 is trading at 23,575.72 up with +1.60% percent or +370.86 point. Hong Kong's Hang Seng is trading at 28,325.01 up with +0.35% percent or +98.26 point. China's Shanghai Composite is trading at 3,104.80 up with +0.69% percent or +21.39   point. India's BSE Sensex is trading at 40,765.85 up with +0.52% percent or +212.71 point at 12:15 PM.