The DAX Futures is trading at 13,156.50 up with +0.06% percent or +8.20 point.The FTSE 100 Futures is trading at 7,232.20  up with +0.15% percent or +10.50 point. The CAC 40 Futures is trading at 5,868.50 up with +0.20% percent or +11.50 point.  The EURO Stoxx 50 Futures trading at 3,690.00 up with +0.22% percent or +8.00 point.
TODAY'S FACTORS AND EVENTS
It was another bullish day for the European majors, which saw green for a 2nd consecutive day, with the DAX30 rising by 0.57% to lead the way. The CAC40 and EuroStoxx600 weren't far behind with gains of 0.40% and 0.33% respectively.
Twitter delivered the upside on the day, with a Trump tweet late on Thursday announcing that a trade deal was close leading to a broad-based market rebound.
The tweet came off the back of reports that the U.S administration was not only going to cancel the 15th December tariffs, but also half existing tariffs on $360bn worth of Chinese goods.
The majors had been in the red ahead of the tweet, however, though the losses were minor in spite of uncertainty as Britain headed to the polls.
YESTERDAY ACTIVITY
For the day Germany's DAX closed at 13,146.74 up with +0.58% percent or +76.02 point.the FTSE 100 closed at 7,216.25  up with +0.035% percent or +2.49 point. France's CAC  40 closed at 5,860.88 up with +0.22% percent or +12.85 point.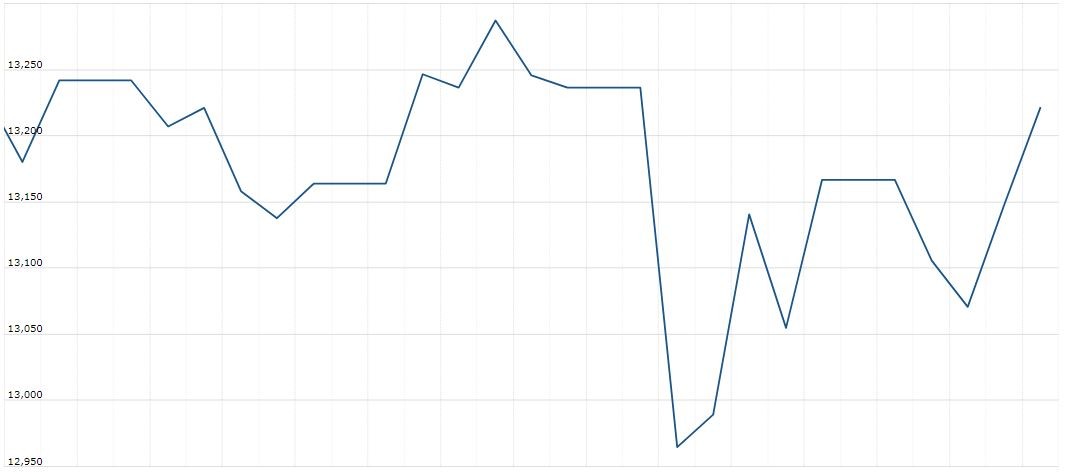 WORLD MARKETS
For the day the Dow is trading at 27,911.30 up with +0.11% percent or +29.58  point. The S&P 500 is trading at 3,141.63 up with +0.29% percent or +9.11 point. The Nasdaq Composite is trading at 8,654.05 up with +0.44% percent or +37.87 point.
In other parts of world, Japan's Nikkei 225 is trading at 23,424.81 up with +0.14% percent or +32.95 point. Hong Kong's Hang Seng is trading at 26,991.23 up with +1.30% percent or +345.80 point. China's Shanghai Composite is trading at 2,915.70 with a loss of –0.30% percent or –8.72 point. India's BSE Sensex is trading at 40,505.33 up with +0.23% percent or +92.76 point at 12:15 PM.