The DAX Futures is trading at 13,156.50 up with +0.06% percent or +8.20 point. The FTSE 100 Futures is trading at 7,232.20  up with +0.15% percent or +10.50 point. The CAC 40 Futures is trading at 5,868.50 up with +0.20% percent or +11.50 point. The EURO Stoxx 50 Futures trading at 3,690.00 up with +0.22% percent or +8.00 point.
TODAY'S FACTORS AND EVENTS
There was finally some green on the board for the European majors, with the DAX30 rising by 0.58% to lead the way. The CAC40 and EuroStoxx600 saw more modest gains, with both rising by 0.22% on the day.
On the day, the main areas of focus were updates from the U.S on whether the 15th December tariffs would go ahead.
Some caution was evident, however, with the FED delivering its final monetary policy of the year after the European close. Expectations were for the FED to hold rates unchanged, leaving the FOMC economic projections to have the greatest influence going into today.
From the UK, there was also a narrowing in Boris Johnson's lead in the final opinion polls raising doubts over a Johnson majority.
YESTERDAY ACTIVITY
For the day Germany's DAX closed at 13,146.74 up with +0.58% percent or +76.02 point.the FTSE 100 closed at 7,216.25  up with +0.035% percent or +2.49 point. France's CAC  40 closed at 5,860.88 up with +0.22% percent or +12.85 point.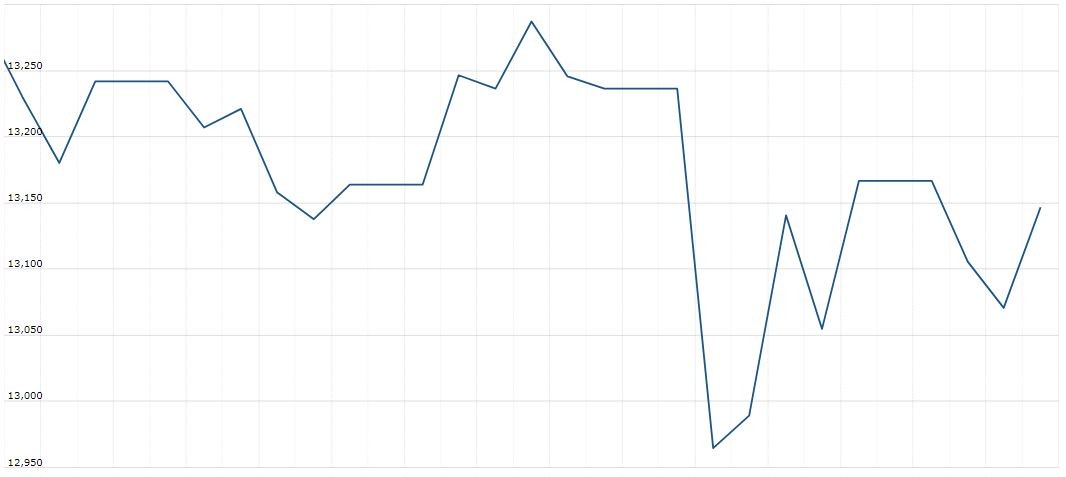 WORLD MARKETS
For the day the Dow is trading at 27,911.30 up with +0.11% percent or +29.58  point. The S&P 500 is trading at 3,141.63 up with +0.29% percent or +9.11 point. The Nasdaq Composite is trading at 8,654.05 up with +0.44% percent or +37.87 point.
In other parts of world, Japan's Nikkei 225 is trading at 23,424.81 up with +0.14% percent or +32.95 point. Hong Kong's Hang Seng is trading at 26,991.23 up with +1.30% percent or +345.80 point. China's Shanghai Composite is trading at 2,915.70 with a loss of –0.30% percent or –8.72 point. India's BSE Sensex is trading at 40,505.33 up with +0.23% percent or +92.76 point at 12:15 PM.