The DAX Futures is trading at 13,081.50  with a loss of -0.01% percent or -1.30 point. The FTSE 100 Futures is trading at 7,226.00  up with +0.17% percent or +12.00 point. The CAC 40 Futures is trading at 5,844.50  up with +0.14% percent or +8.00 point. The EURO Stoxx 50 Futures trading at 3,668.00 with 0.00% percent or 0.00% point.
TODAY'S FACTORS AND EVENTS
It was a mixed day for the European majors on Tuesday, with the CAC40 rising by 0.18% to buck the trend on the day. The DAX30 and EuroStoxx600 ended the day with losses of 0.27% and 0.26% respectively.
News of a possible delay to 15th December tariffs provided limited support as uncertainty over the prospects of a phase 1 agreement continued to linger.
The U.S administration reportedly called for a ramp-up in spending on U.S agri in exchange for a delay to the 15th December tariffs. According to reports, the U.S President has demanded a hard line of US$50bn spending on soybeans and pork.
YESTERDAY ACTIVITY
For the day Germany's DAX closed at 13,070.72  with a loss of -0.27% percent or –34.89 point.the FTSE 100 closed at 7,213.76  with a loss of –0.28% percent or –20.14 point. France's CAC  40 closed at 5,848.03 up with 0.18% percent or +10.78 point.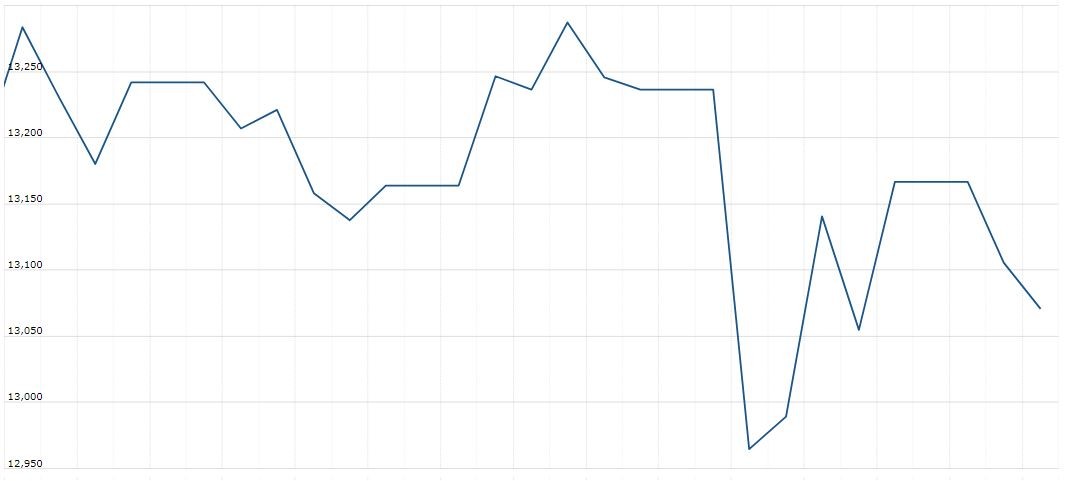 WORLD MARKETS
For the day the Dow is trading at 27,881.72 with a loss of –0.100% percent or –27.88  point. The S&P 500 is trading at 3,132.52  with a loss of –0.11% percent or –3.44 point. The Nasdaq Composite is trading at 8,616.18  with a loss of –0.065% percent or –5.64 point.
In other parts of world, Japan's Nikkei 225 is trading at 23,391.86 with a loss of –0.078% percent or –18.33 point. Hong Kong's Hang Seng is trading at 26,641.78 up with +0.78% percent or +205.16 point. China's Shanghai Composite is trading at 2,924.42 up with +0.24% percent or +7.10 point. India's BSE Sensex is trading at 40,274.43 up with +0.086% percent or +34.55 point at 12:15 PM.