The DAX Futures is trading at 13,392.50 with a loss of -0.08% percent or -11.20 point.The FTSE 100 Futures is trading at 7,467.50  up with +0.07% percent or +5.00 point. The CAC 40 Futures is trading at 5,976.50 up with +0.98% percent or +58.00 point.  The EURO Stoxx 50 Futures trading at 3,754.00 with a loss of -0.05% percent or -2.00 point.
TODAY'S FACTORS AND EVENTS
It was a bullish start to the week for the European majors, with a 4th consecutive day in the green leading to a record high for the EuroStoxx600.
On the day, the EuroStoxx600 jumped by 1.39%, with the CAC40 and DAX30 gaining 1.23% and 0.94% respectively.
The markets were able to brush aside the negative stats from the Eurozone, with sentiment towards the U.S – China trade war providing support.
As anticipated, the markets were forgiving of weaker manufacturing PMI numbers, with a phase 1 trade agreement expected to deliver a recovery in the sector.
YESTERDAY ACTIVITY
For the day Germany's DAX closed at 13,407.66 up with +0.94% percent or +124.94  point.the FTSE 100 closed at 7,519.05  up with +2.25% percent or +165.61 point. France's CAC  40 closed at 5,991.66 up with +1.23% percent or +72.64 point.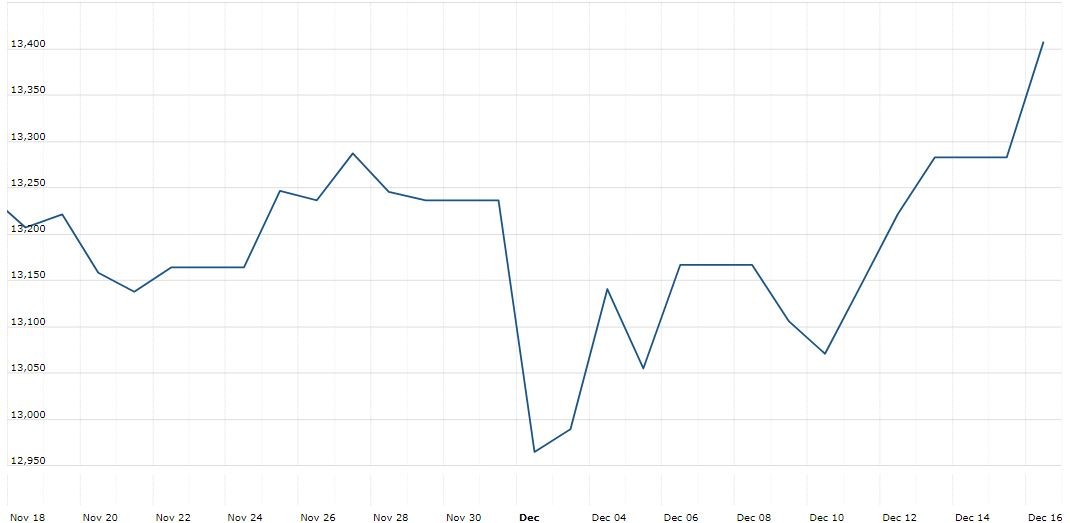 WORLD MARKETS
For the day the Dow is trading at 28,235.89 up with +0.36% percent or +100.51 point. The S&P 500 is trading at 3,191.45 up with +0.71% percent or +22.65 point. The Nasdaq Composite is trading at 8,814.23 up with +0.91% percent or +79.35 point.
In other parts of world, Japan's Nikkei 225 is trading at 24,066.12 up with +0.47% percent or +113.77 point. Hong Kong's Hang Seng is trading at 27,791.82 up with +1.04% percent or +285.33 point. China's Shanghai Composite is trading at 3,022.42 up with +1.27% percent or +38.03 point. India's BSE Sensex is trading at 41,283.68 up with +0.84% percent or +344.27 point at 12:15 PM.