The DAX Futures is trading at 13,185.30 up with +0.07% percent or +9.60 point.The FTSE 100 Futures is trading at 7,380.00 up with +0.17% percent or +12.50 point. The CAC 40 Futures is trading at 5,874.00 up with +0.20% percent or +11.50 point.  The EURO Stoxx 50 Futures trading at 3,686.00 up with +0.16% percent or +6.00 point.
TODAY'S FACTORS AND EVENTS
For the DAX: It was a mixed day for the auto sector, as the markets responded to earnings results and trade news. Volkswagen found strong support, rising by 1.05% to lead the way. BMW and Continental also ended the day in positive territory with gains of 0.66% and 0.19% respectively. Daimler bucked the trend, falling by 0.78%.
Banks were mixed on the day. Commerzbank rose by 0.05%, while Deutsche Bank slipped by 0.16%.
Adidas and BMW delivered earnings results on the day. While Adidas failed to impress, leading to a 4.33% slide, BMW reported a 33% increase in 3rd quarter operating profit, supporting upside on the day. A weak forecast for full-year pre-tax profit limited gains, however.
From the CAC, bank stocks also found support. Soc Gen an
YESTERDAY ACTIVITY
For the day Germany's DAX closed at 13,179.89 up with +0.24% percent or +31.39   point.the FTSE 100 closed at 7,396.65 up with +0.12% percent or +8.57 point. France's CAC  40 closed at 5,866.74 up with +0.34%  percent or ++19.85 point.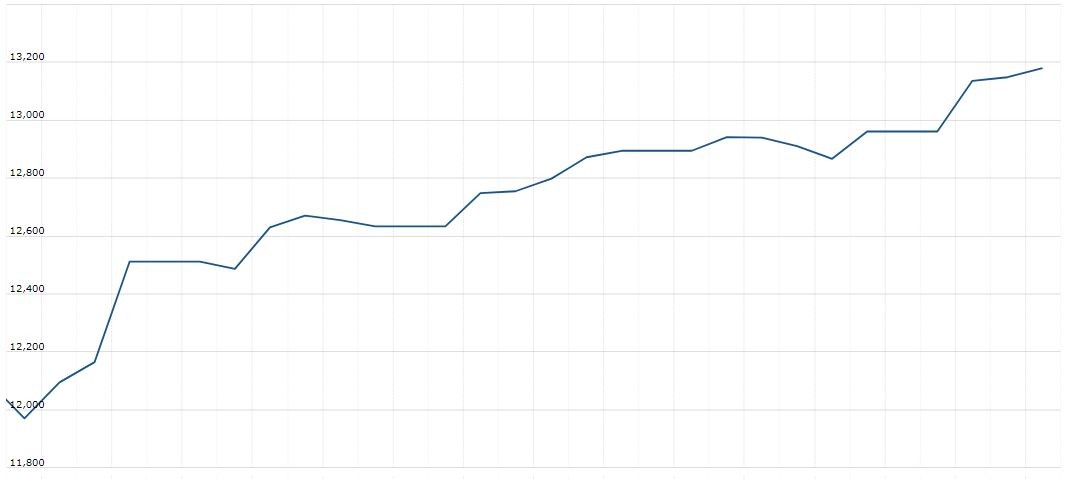 WORLD MARKETS
For the day the Dow is trading at 27,492.56 with a loss of –0.00026% percent or ?0.070 point. The S&P 500 is trading at 3,076.78 up with +0.070% percent or +2.16 point. The Nasdaq Composite is trading at 8,410.63  with a loss of –0.29% percent or –24.05 point.
In other parts of world, Japan's Nikkei 225 is trading at 23,330.32  with +0.11% percent or +26.50 point. Hong Kong's Hang Seng is trading at 27,616.93 with a loss of –0.26% percent or –71.71 point. China's Shanghai Composite is trading at 2,978.71 up with +0.0040% percent or +0.12  point. India's BSE Sensex is trading at 40,511.59 up with +0.10% percent or +41.81 point at 12:15 PM.