The DAX Futures is trading at 13,047.50  up with +0.78% percent or +101.00 point.The FTSE 100 Futures is trading at 7,308.20 up with +0.58% percent or +42.20 point. The CAC 40 Futures is trading at 5,794.50 up with +0.63% percent or +36.00 point.  The EURO Stoxx 50 Futures trading at 3,638.00 up with +0.66% percent or +24.00 point.
TODAY'S FACTORS AND EVENTS
There were no material stats out of the Eurozone to provide the majors with direction.
The lack of stats left the majors in the hands of economic data from China and the U.S.
Ahead of the European open, China's Caixin Manufacturing PMI rose from 51.4 to 51.7 in October, supporting risk appetite. Economists had forecast a fall to 51.0.
Later in the day, economic data out of the U.S also delivered support to the European majors.
Nonfarm payrolls increased by 129k in October, coming in well above a forecast of 89k. While average earnings rose by just 0.2%, month-on-month, short of a forecasted 0.3% rise, year-on-year average earnings rose by 3%.
The numbers were good enough to support risk, offsetting the negative stats on the day, which included disappointing manufacturing PMIs and a rise in the U.S unemployment rate.
While the Manufacturing PMI rose from 47.8 to 48.3, economists had forecasted rise to 48.9. On the unemployment front, a rise from 3.5% to 3.6% was expected, which limited any negative reaction to the rise.
YESTERDAY ACTIVITY
For the day Germany's DAX closed at 13,023.67 up with +0.48% percent or +62.62   point.the FTSE 100 closed at 7,328.54  up with +0.36% percent or +26.12 point. France's CAC  40 closed at 5,786.04 up with +0.42%  percent or +24.16 point.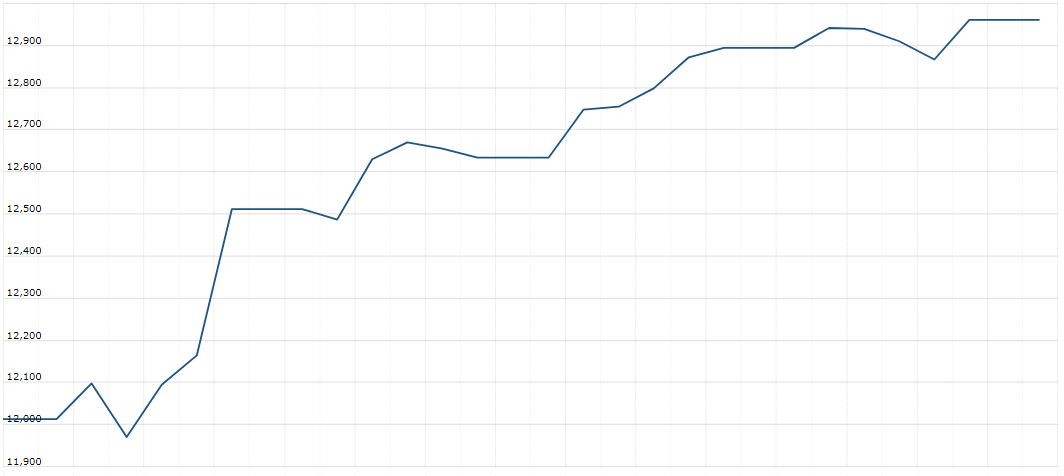 WORLD MARKETS
For the day the Dow is trading at 27,347.36 up with 1.11% percent or +301.13 point. The S&P 500 is trading at 3,066.91 up with 0.97% percent or +29.35 point. The Nasdaq Composite is trading at 8,386.40 up with +1.13% percent or +94.04 point.
In other parts of world, Japan's Nikkei 225 is trading at 22,850.77 with a loss of –0.33% percent or –76.27 point. Hong Kong's Hang Seng is trading at 27,547.30 up with +1.65% percent or +446.54 point. China's Shanghai Composite is trading at 27,547.30 up with +0.58% percent or +17.29  point. India's BSE Sensex is trading at 40,250.71 up with +0.21% percent or +85.68 point at 12:15 PM.