The DAX Futures is trading at 12,911.50 with a loss of -0.13% percent or -17.00 point. The FTSE 100 Futures is trading at 7,265.80 with a loss of -0.15% percent or -10.70 point. The CAC 40 Futures is trading at 5,736.50  with 0.00% percent or 0.00 point. The EURO Stoxx 50 Futures trading at 3,608.00 with a loss of -0.14% percent or -5.00 point.
TODAY'S FACTORS AND EVENTS
A run of 6 consecutive days in the green came to an end for the DAX30 and EuroStoxx600 on Tuesday.
The DAX30 and EuroStoxx600 fell by 0.02% and 0.16% respectively, while the CAC40 managed to eke out a 0.17% gain.
A lack of economic data from the Eurozone left the markets to focus on corporate earnings and geopolitical risk on the day.
On the corporate earnings front, a mixed bag on the day left the majors relatively flat ahead of the FOMC interest rate decision later today.
Geopolitics also tested the majors on the day, with the UK seemingly on the way to a December general election that brings plenty of uncertainty. On the trade front, news of the U.S looking into whether to further delay the rollout of tariffs on more Chinese goods was also a test.
YESTERDAY ACTIVITY
For the day Germany's DAX closed at 12,939.62 with a loss of –0.016% percent or –2.09  point.the FTSE 100 closed at 7,306.26  with a loss of 0.34% percent or –25.02 point. France's CAC  40 closed at 5,740.14 up with 0.17% percent or ++9.58 point.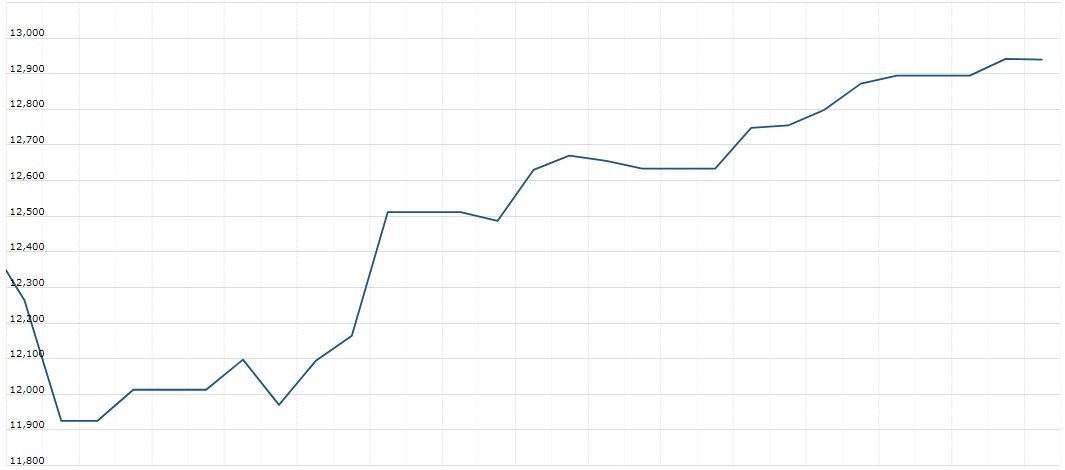 WORLD MARKETS
For the day the Dow is trading at 27,071.42 with a loss of –0.071% percent or  –19.30 point. The S&P 500 is trading at 3,036.89 with a loss of –0.083% percent or –2.53 point. The Nasdaq Composite is trading at 8,276.85  with a loss of –0.59% percent or –49.13 point.
In other parts of world, Japan's Nikkei 225 is trading at 22,843.12 with a loss of –0.57% percent or –131.01 point. Hong Kong's Hang Seng is trading at 26,623.27 with a loss of –0.61% percent or –163.49 point. China's Shanghai Composite is trading at 2,939.32 with a loss of –0.50% percent or –14.86  point. India's BSE Sensex is trading at 40,093.46 up with +0.66% percent or +261.62 point at 12:15 PM.