The DAX Futures is trading at 12,840.30  with a loss of -0.15% percent or -19.70 point.The FTSE 100 Futures is trading at 7,300.80 with a loss of -0.04% percent or -3.20 point. The CAC 40 Futures is trading at 5,688.80 up with +0.15% percent or +8.30 point.  The EURO Stoxx 50 Futures trading at 3,602.00 with a loss of -0.30% percent or -11.00 point.
TODAY'S FACTORS AND EVENTS
 It was another mixed day for the auto sector. Daimler led the way rallying by 3.44%, supported by its earnings results. Volkswagen, wasn't far behind, with a gain of 1.66%, while BMW rose by just 0.44%. Continental bucked the trend on the day, with a 1.12% loss.
It wasn't a mixed day for the banks, however, with Commerzbank and Deutsche Bank falling by 1.81% and by 0.85% respectively.
The top performer on the DAX30 was Infineon Tech., which rallied by 4% off the back of U.S tech earnings results on the day
YESTERDAY ACTIVITY
For the day Germany's DAX closed at 12,859.16 with a loss of –0.10% percent or –12.94  point. the FTSE 100 closed at7,321.57  with a loss of 0.091% percent or –6.68 point. France's CAC  40 closed at 5,696.31 up with 0.21% percent or +11.98 point.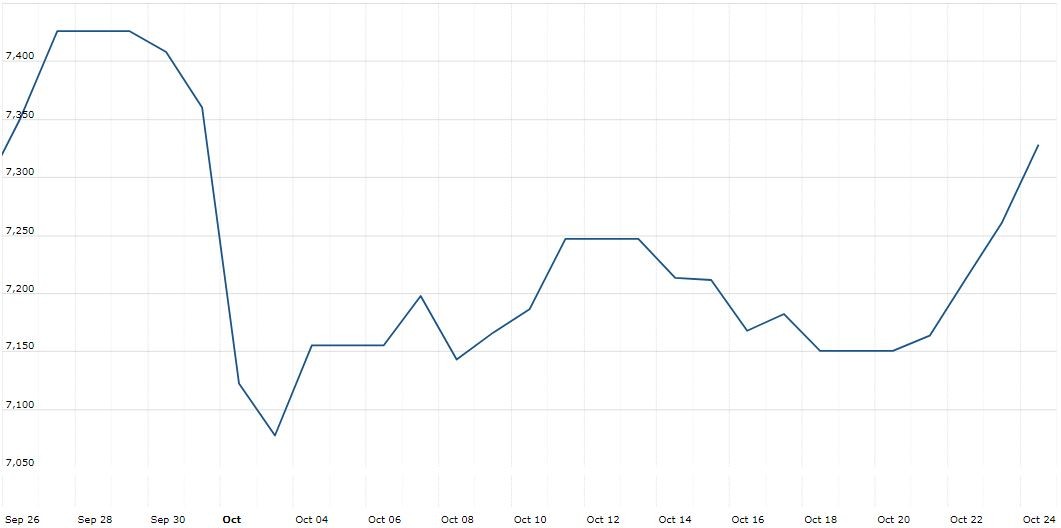 WORLD MARKETS
For the day the Dow is trading at 26,805.53 with a loss of –0.11% percent or  –28.42 point. The S&P 500 is trading at 3,010.29 up with +0.19% percent or +5.77 point. The Nasdaq Composite is trading at 8,185.80 up with +0.81% percent or +66.00 point.
In other parts of world, Japan's Nikkei 225 is trading at 22,799.81 up with +0.22% percent or +49.21 point. Hong Kong's Hang Seng is trading at 26,676.34 with a loss of –0.45% percent or ?121.61 point. China's Shanghai Composite is trading at 2,954.93 up with +0.48% percent or +14.01  point. India's BSE Sensex is trading at 38,802.10  with a loss of –0.55% percent or –215.18 point at 12:15 PM.