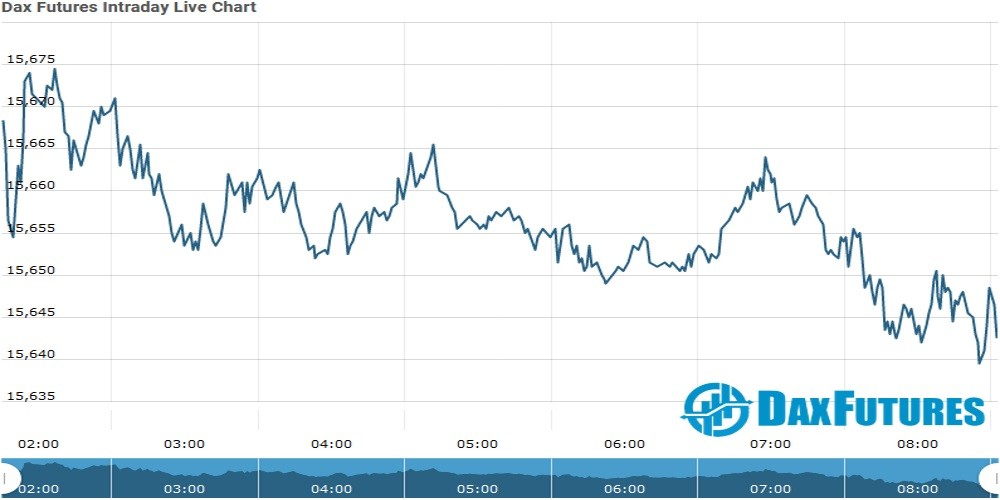 The DAX Futures is trading at 15,644.50 with a loss of -0.13% or -20.50 point. The FTSE 100 Futures is trading at 7,085.80 with a loss of -0.20% percent or -14.20 point. The CAC 40 Futures is trading at 6,562.00 with +0.38% percent or +25.00 point. The EURO Stoxx 50 Futures trading at 4,098.00 with a loss of -0.02% percent or -1.00 point.
TODAY'S FACTORS AND EVENTS
The trade surplus for Germany jumped sharply to EUR 15.5 billion in April of 2021 from EUR 3.5 billion a year earlier as exports jumped 47.7% to EUR 111.8 billion and imports surged 33.2% to EUR 96.3 billion, and due to the very low level of foreign trade last year. Sales to the Euro Area were up 59.8% and rose 36.5% to countries outside the EU, namely the UK (64.1%), China (16%) and the US (59.9%). Imports from the Euro Area increased 40.5% and outside the bloc, most imports to Germany came from China (13.3%). After calendar and seasonal adjustment, exports were 0.5% lower and imports 5.5% higher than in February 2020, the month before restrictions were imposed due to the coronavirus pandemic in Germany.
YESTERDAY ACTIVITY
For the day Germany's DAX closed at 15,640.60 with a loss of –0.23% percent or –36.55 point.the FTSE 100 closed at 7,095.09 up  with +0.25% percent or +17.87 point. France's CAC  40 closed at 6,551.01 up with  +0.11% percent or +7.45 point.
WORLD MARKETS
For the day the Dow is trading at 34,599.82 with a loss of –0.088% percent or ?30.42 point. The S&P 500 is trading at 4,227.26 with 0.018% percent or +0.74 point. The Nasdaq Composite is trading at 13,924.91 up with +0.31% percent or +43.19 point.
In other parts of world, Japan's Nikkei 225 is trading at at 28,860.80with  a loss of –0.35% percent or –102.76 point. Hong Kong's Hang Seng is trading at 28,697.27 with a loss of –0.29% percent or –84.11 point. China's Shanghai  Composite is trading at 3,585.67 with +0.16% percent or +5.56 point. India's BSE Sensex is trading at 3,585.69 with 0.16%percent or +5.58 point at 12:15 PM.