The DAX Futures is trading at 12,589.80 with a loss of –0.05% or -6.40 point.The FTSE 100 Futures is trading at 6,146.00 up with +0.46% percent or +28.00  point. The CAC 40 Futures is trading at 5,001.50 up with +0.55% percent or +27.50 point.  The EURO Stoxx 50 Futures trading at 3,296.00 up with +0.67% percent or +22.00 point.
TODAY'S FACTORS AND EVENTS
US futures were down at the time of writing, in a volatile session, as contracts continue to be exchanged between traders who want out and those who still believe there's more upside for equities. 
London-listed HSBC Holdings (LON:HSBA) dropped 3.5% after news emerged that President Donald Trump's top advisers were considering punishing banks in Hong Kong by undermining the Hong Kong dollar's peg to the USD, which could potentially limit the Asian city's financial institutions from acquiring US dollars.
YESTERDAY ACTIVITY
For the day Germany's DAX closed at 12,494.81 with a loss of -0.97% percent or –121.99 point.the FTSE 100 closed at 6,156.16 with a loss of –0.55% percent or –33.74  point. France's CAC  40 closed at 4,981.13 with a loss of –1.24% percent or –62.59 point.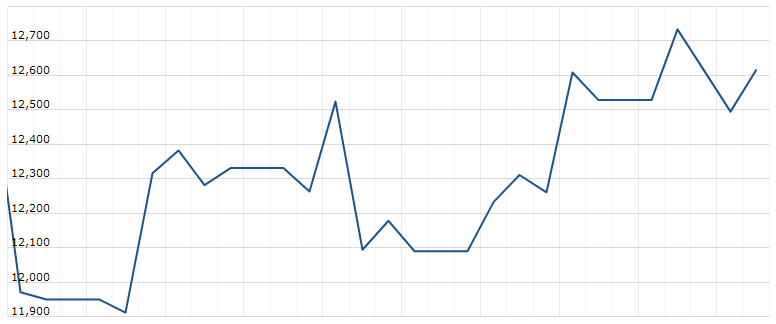 WORLD MARKETS
For the day the Dow is trading at 26,067.28  up with +0.68% percent or +177.10 point. The S&P 500 is trading at 3,169.94 with +0.78% percent or +24.62 point. The Nasdaq Composite is trading at 10,492.50 up with +1.44% percent or +148.61 point.
In other parts of world, Japan's Nikkei 225 is trading at at 22,529.29 up with 0.40% percent or +90.64 point. Hong Kong's Hang Seng is trading at 26,120.10 with a loss of –0.035% percent or –9.08  point. China's Shanghai  Composite is trading at 3,440.06 up with +1.08% percent or +36.62  point. India's BSE Sensex is trading at 36,600.24 up with +0.75% percent or +271.23 point at 12:15 PM.