The DAX Futures is trading at 12,304.50 with a loss of -0.24% or -29.30 point.The FTSE 100 Futures is trading at 6,131.50 with a loss of -0.26% percent or -16.00  point. The CAC 40 Futures is trading at 4,915.50 up with +0.04% percent or +2.00 point.  The EURO Stoxx 50 Futures trading at 3,224.00 up with +0.03% percent or +1.00 point.
TODAY'S FACTORS AND EVENTS
the number of US coronavirus cases is also increasing at an alarming rate with 47,000 new cases a day, its biggest single increase since the outbreak began. The surge in cases in the US  has dampened the equities rally in recent weeks as investors grow increasingly concerned that the rolling back of reopening measures or the return to full on lock down in parts of the country will knock the economy when it is already on its knees.
YESTERDAY ACTIVITY
For the day Germany's DAX closed at 12,310.93 up with +0.64%percent or  ++78.81 point. the FTSE 100 closed at 6,169.74 with a loss of –0.90% percent or –56.03  point. France's CAC  40 closed at 4,935.99  with a loss of –0.19% percent or –9.46 point.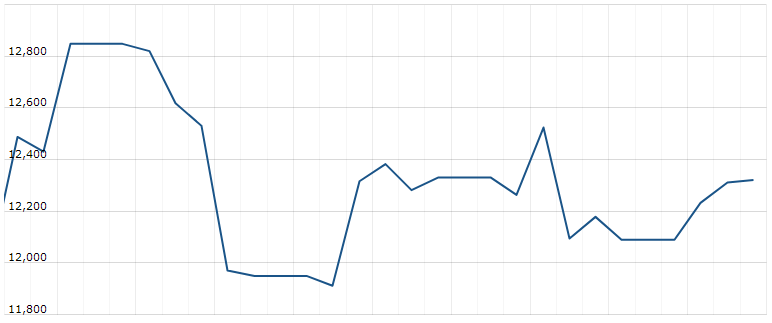 WORLD MARKETS
For the day the Dow is trading at 25,812.88 up with +0.85% percent or +217.08 point. The S&P 500 is trading at 3,100.29 up with +1.54% percent or +47.05 point. The Nasdaq Composite is trading at 10,058.77 with +1.87% percent or +184.61  point.
In other parts of world, Japan's Nikkei 225 is trading at at 22,121.73 with a loss of –0.75% percent or –166.41 point. Hong Kong's Hang Seng is trading at 24,427.19 up with 0.52% percent or +125.91  point. China's Shanghai  Composite is trading at 3,022.91 with 1.28% percent or +38.24  point. India's BSE Sensex is trading at 35,269.22 with +1.01%  percent or +353.42  point at 12:15 PM.