The DAX Futures is trading at 11,542.80 up with +0.57% or +65.80 point.The FTSE 100 Futures is trading at 6,097.00 up with +0.55% percent or +33.50  point.The CAC 40 Futures is trading at 4,611.20 up with +0.32% percent or +14.70 point.The EURO Stoxx 50 Futures trading at 3,000.00 up with +0.20% percent or +6.00 point.
TODAY'S FACTORS AND EVENTS
the immediate reaction was somewhat measured, the buildup in tensions between the world's two largest economies may linger and tensions have already flared in other arenas like human rights.Evidently, it seems the two economic powerhouses are once again posturing for another round of strongly worded statements and tit-for-tat actions. As it stands the US has fired the first volley, although this time it is accompanied by other G7 nations – at least in spirit – as it looks to pressure China into changing its method of operations.
YESTERDAY ACTIVITY
For the day Germany's DAX closed at 11,504.65 up with +1.00% percent or +87.81  point.the FTSE 100 closed at 6,067.76 up with +1.24% percent or +74.48 point. France's CAC  40 closed at 4,606.24 up with +1.46% percent or +66.33 point.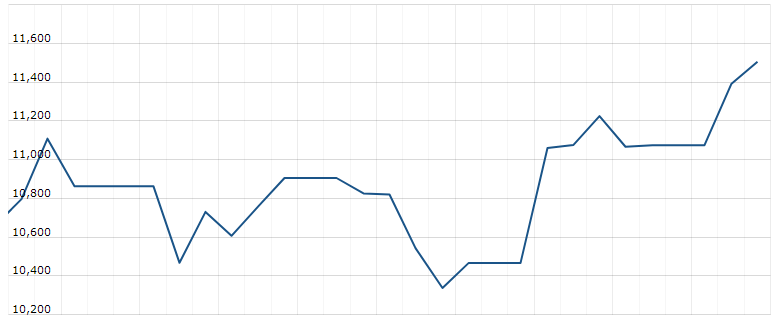 WORLD MARKETS
For the day the Dow is trading at 24,995.11  up with +2.17% percent or +529.95 point. The S&P 500 is trading at 2,991.77 up with +1.23% percent or +36.32 point. The Nasdaq Composite is trading at 9,340.22 up with +0.17% percent or +15.63 point.
In other parts of world, Japan's Nikkei 225 is trading at up 21,419.23 up with +0.70% percent or +148.06 point. Hong Kong's Hang Seng is trading at 23,154.59  with a loss of –0.98% percent or –230.07 point. China's Shanghai  Composite is trading at 2,832.76 with a loss of –0.48% percent or –13.79 point. India's BSE Sensex is trading at 30,857.14 up with +0.81% percent or +0.81%  point at 12:15 PM.