The DAX Futures is trading at 10,815.80 with +0.75% or +80.10 point.The FTSE 100 Futures is trading at 5,953.80 up with +0.31% percent or +18.30 point.The CAC 40 Futures is trading at 4,550.50 up with +0.19% percent or +8.50 point.The EURO Stoxx 50 Futures trading at 2,898.00 up with +0.17% percent or +5.00 point.
TODAY'S FACTORS AND EVENTS
Last week the DAX broke a corrective wedge off the March low, a pattern that was thought to lead to a breakdown in prices if the support around the 10200 level could also break. Indeed, though, this was not the case, and the level held after a couple of attempts at breaking.
YESTERDAY ACTIVITY
For the day Germany's DAX closed at 10,795.63 up with +1.27% percent or +135.64   point. the FTSE 100 closed at 5,958.50 up with +1.91% percent or +111.71 point. France's CAC  40 closed at 4,569.79  up with +1.43% percent or +64.54 point.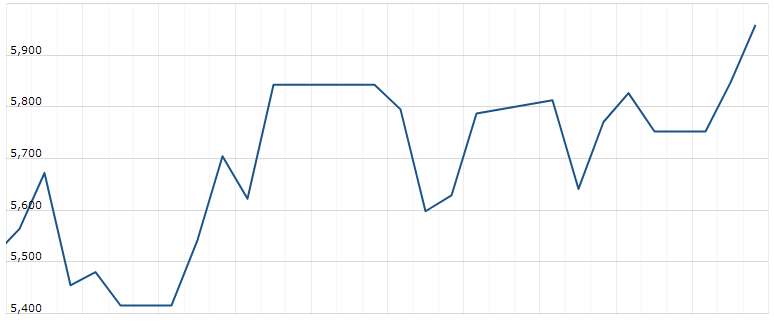 WORLD MARKETS
For the day the Dow is trading at 24,101.55 with a loss of -0.13% percent or ?32.23  point. The S&P 500 is trading at 2,863.39 with a loss of -0.52% percent or -15.09 point. The Nasdaq Composite is trading at 8,607.73  with a loss of -1.40% percent or -122.43 point.
In other parts of world, Japan's Nikkei 225 is trading at 19,771.19 with a loss of –0.061% percent or –12.03   point. Hong Kong's Hang Seng is trading at 24,595.75 up with +0.081% percent or +19.79  point. China's Shanghai  Composite is trading at 2,817.64 up with +0.27% percent or +7.62 point. India's BSE Sensex is trading at 32,468.68 up with +1.10% percent or +354.16  point at 12:15 PM.