The DAX Futures is trading at 8,436.50 with a loss of -4.81% percent or -426.30 point.The FTSE 100 Futures is trading at 4,979.80  with a loss of  -5.73% percent or -302.70 point. The CAC 40 Futures is trading at 3,943.80 up with +1.79% percent or +69.30 point.  The EURO Stoxx 50 Futures trading at 2,310.00 with a loss of -4.58% percent or -111.00 point.
TODAY'S FACTORS AND EVENTS
it was a particularly bullish day for the auto sector. Daimler led the way, rallying by 5.64%, with Continental and Volkswagen rising by 2.88% and 3.09% respectively. BMW saw a more modest 0.91% gain on the day.
The upside came in spite of Volkswagen's announcement that it would suspend production from Friday.
It was also a bullish day for the banks, with Commerzbank and Deutsche Bank rallying by 4.90% and 8.27% respectively.
YESTERDAY ACTIVITY
For the day Germany's DAX closed at 8,939.10  up with +2.25% percent or +196.85  point.the FTSE 100 closed at 5,294.90 up with 2.79% percent or +143.82 point. France's CAC  40 closed at 3,991.78 up with +2.84% percent or +110.32 point.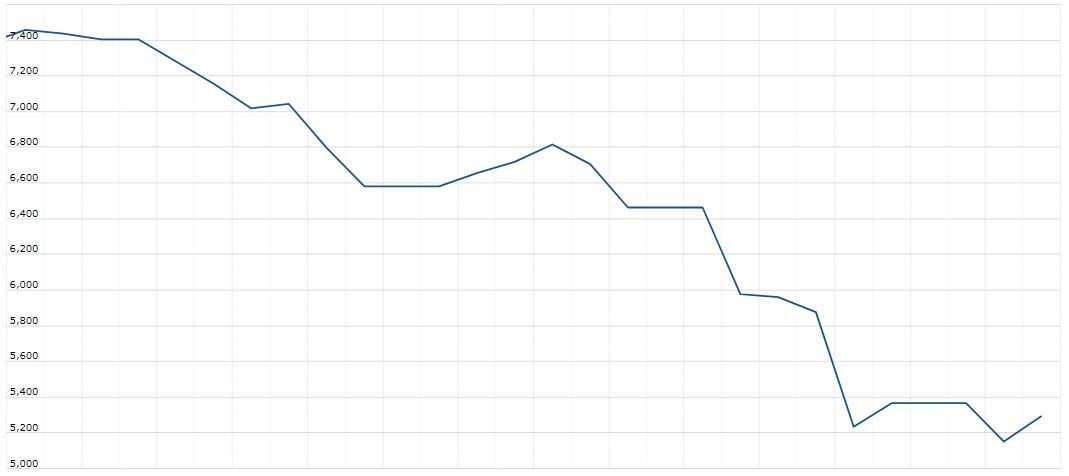 WORLD MARKETS
For the day the Dow is trading at 21,237.38 up with +5.20% percent or +1,048.86 point. The S&P 500 is trading at 2,529.19 with +6.00% percent or +143.06 point. The Nasdaq Composite is trading at 7,334.78 up with +6.23% percent or +430.19  point.
In other parts of world, Japan's Nikkei 225 is trading at 16,726.55 with a loss of –1.68% percent or  ?284.98 point. Hong Kong's Hang Seng is trading at 22,418.44 with a loss of –3.63% percent or ?845.29 point. China's Shanghai  Composite is trading at 2,728.76 with a loss of –1.83% percent or ?50.88  point. India's BSE Sensex is trading at 29,401.38  with a loss of –3.85% percent or ?1,177.71 point at 12:15 PM.