The DAX Futures is trading at 12,178.80 with a loss of -0.49% percent or -59.70 point.The FTSE 100 Futures is trading at 6,815.80 up with +0.49% percent or +33.30 point. The CAC 40 Futures is trading at 5,496.50 up with +0.63% percent or +34.50 point.  The EURO Stoxx 50 Futures trading at 3,436.00 with a loss of -0.46% percent or -16.00 point.
TODAY'S FACTORS AND EVENTS
The IHS Markit Germany Composite PMI was revised lower to 50.7 in February 2020 from a preliminary estimate of 51.1 and below January's final reading of 51.2. At the sector level, a weaker rise in services activity contrasted with a further decline in manufacturing production. Total inflows of new bbusiness barely rose, with new export orders dropping at the fastest rate for three months, while employment was little-changed. On the price front, input costs increased at the quickest pace for seven months, while selling prices showed the smallest increase for three-and-a-half years. Lastly, business confidence towards the year-ahead outlook for activity fell to a three-month low
YESTERDAY ACTIVITY
For the day Germany's DAX closed at 12,127.69 up with +1.19% percent or +142.30  point.the FTSE 100 closed at 6,815.59 up with +1.45% percent or  +97.39  point. France's CAC  40 closed at 5,464.89 up with +1.33% percent or  +71.72   point.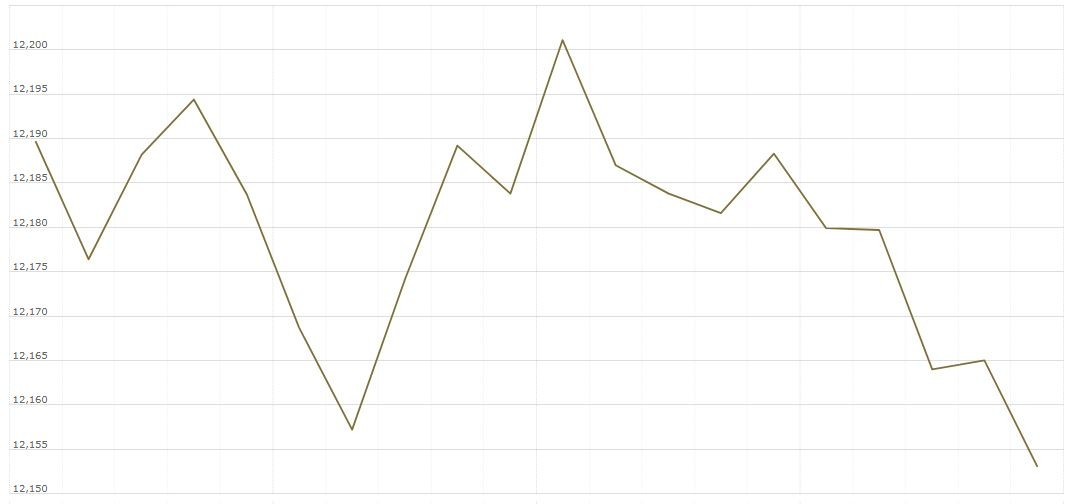 WORLD MARKETS
For the day the Dow is trading at 27,090.86 up with +4.53% percent or +1,173.45  point. The S&P 500 is trading at 3,130.12 up with +4.22% 8percent or  +126.75 point. The Nasdaq Composite is trading at 9,018.09 up with +3.85% percent or +334.00  point.
In other parts of world, Japan's Nikkei 225 is trading at 21,329.12 up with +1.09% percent or +229.06 point. Hong Kong's Hang Seng is trading at 26,772.54 up with +2.10% percent or +550.47 point. China's Shanghai  Composite is trading at 3,071.68  up with +1.99% percent or +60.01  point. India's BSE Sensex is trading at 38,733.19 with a loss of –0.84% percent or +323.71   point at 12:15 PM.