The DAX Futures is trading at 13,778.50 up with +0.18% percent or +24.10 point.The FTSE 100 Futures is trading at 7,380.80  up with +0.27% percent or +19.80 point. The CAC 40 Futures is trading at 6,084.20 up with +0.30% percent or +18.20 point.  The EURO Stoxx 50 Futures trading at 3,846.00 up with +0.21% percent or +8.00 point.
TODAY'S FACTORS AND EVENTS
The latest reports from China show additional 14,840 cases and 242 deaths confirmed, as China adjusts it diagnostic method. The new statistics have brought a fresh assault on risk appetite; a sharp contrast to yesterday's optimism that the virus would peak this month.
YESTERDAY ACTIVITY
For the day Germany's DAX closed at 13,744.21 with a loss of –0.0089% percent or –1.22  point.the FTSE 100 closed at 7,409.13 with a loss of –0.58% percent or –42.90 point. France's CAC  40 closed at 6,069.35 with a loss of 0.39% percent or –23.78  point.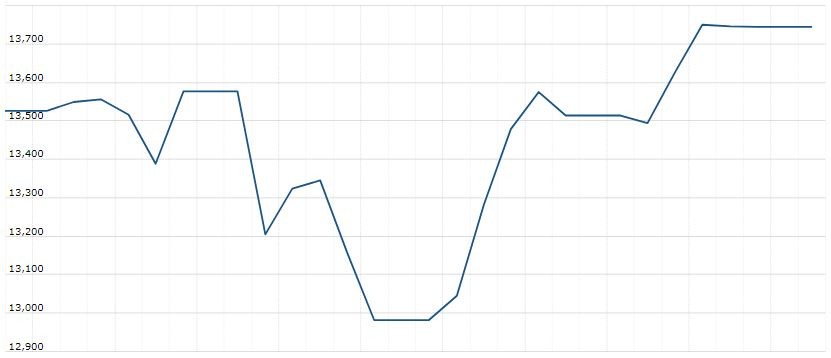 WORLD MARKETS
For the day the Dow is trading at 29,398.08 with a loss of –0.086% percent or –25.23   point. The S&P 500 is trading at 3,380.16 up with +0.18% percent or +6.22 point. The Nasdaq Composite is trading at 9,731.18 up with +0.20% percent or +19.21 point.
In other parts of world, Japan's Nikkei 225 is trading at 23,523.24 with a loss of –0.69% percent or –164.35 point. Hong Kong's Hang Seng is trading at 27,961.00 up with +0.52% percent or +145.40 point. China's Shanghai Composite is trading at 2,983.62 up with +2.28% percent or  +66.61 point. India's BSE Sensex is trading at 41,136.63 with a loss of –0.29% percent or –118.87 point at 12:15 PM.