The DAX Futures is trading at 13,564.00 with +0.40% percent or +53.40 point.The FTSE 100 Futures is trading at 7,452.20  up with +0.29% percent or +21.70 point. The CAC 40 Futures is trading at 6,028.50 up with +0.54% percent or +32.50 point.  The EURO Stoxx 50 Futures trading at 3,792.00 with +0.42% percent or +16.00 point.
TODAY'S FACTORS AND EVENTS
It's a busy day on the Eurozone economic calendar. On the economic data front, German factory order numbers for December are due out.
From the ECB, the economic bulletin will also influence ahead of the EU's economic forecasts that are due out early this afternoon.
Later in the day, US 4th quarter nonfarm productivity and unit labor cost figures are due out along with the weekly jobless claims figures.
Barring a material jump in initial jobless claims, however, the stats should have a muted impact on the European majors today.
YESTERDAY ACTIVITY
For the day Germany's DAX closed at 13,478.33 up with +1.48% percent or +196.59  point.the FTSE 100 closed at 7,482.48 up with +0.57% percent or +42.66  point. France's CAC  40 closed at 5,985.40  up with +0.85% percent or +50.35 point.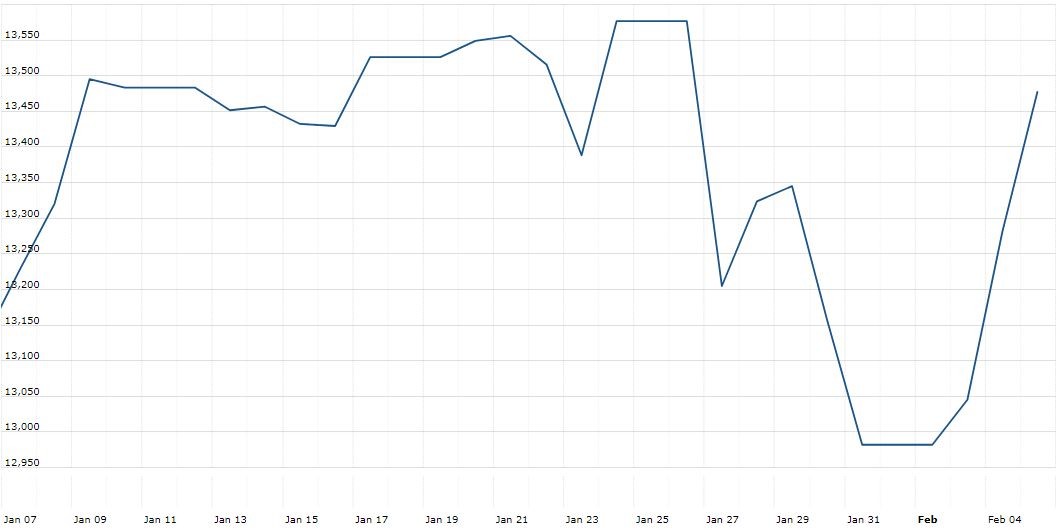 WORLD MARKETS
For the day the Dow is trading at 29,290.85 up with +1.68% percent or +483.22  point. The S&P 500 is trading at 3,334.69 up with +1.13% percent or +37.10 point. The Nasdaq Composite is trading at 9,508.68 up with +0.43% percent or +40.71 point.
In other parts of world, Japan's Nikkei 225 is trading at 23,873.59 up with +2.38% percent or +554.03  point. Hong Kong's Hang Seng is trading at 27,440.40 up with +2.44% percent or +653.66 point. China's Shanghai Composite is trading at 2,866.51 up with +1.72% percent or +48.42 point. India's BSE Sensex is trading at 41,376.54 up with +0.57% percent or +233.88 point at 12:15 PM.