The DAX Futures is trading at 13,112.50 up with +0.71% percent or +92.50 point.The FTSE 100 Futures is trading at 7,322.50 up  with +0.80% percent or +58.30 point. The CAC 40 Futures is trading at 5,855.50 up with +0.59% percent or +34.50 point. The EURO Stoxx 50 Futures trading at 3,668.00 up with +0.66% percent or +24.00 point.
TODAY'S FACTORS AND EVENTS
It was a relatively bullish day for the European majors on Monday, which ended a 2-day coronavirus driven losing streak.
The DAX30 rose by 0.49% to lead the way, with the CAC40 and EuroStoxx600 gaining 0.45% and 0.25% respectively.
While there was no particularly good news from the weekend to support the majors, there was no material jump in the coronavirus mortality rate to spook the markets.
YESTERDAY ACTIVITY
For the day Germany's DAX closed at 13,045.19 up with +0.49% percent or +63.22  point. the FTSE 100 closed at 7,326.31 up with +0.55% percent or +40.30  point. France's CAC  40 closed at 5,832.51  up with +0.45%percent or +26.17 point.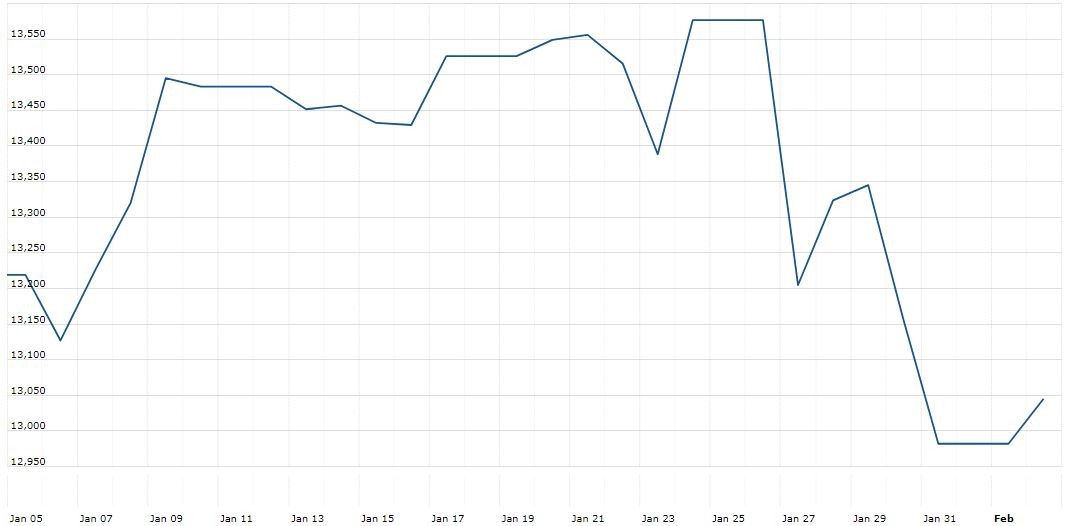 WORLD MARKETS
For the day the Dow is trading at 28,399.81 up with +0.51% percent or +143.78  point. The S&P 500 is trading at 3,248.92 up with 0.73% percent or +23.40 point. The Nasdaq Composite is trading at 9,273.40 up with +1.34% percent or +122.47 point.
In other parts of world, Japan's Nikkei 225 is trading at 23,084.59 up with +0.49% percent or +112.65   point. Hong Kong's Hang Seng is trading at 26,678.82 up with +1.22% percent or +321.84  point. China's Shanghai Composite is trading at 2,783.29 up with 1.34% percent or +36.68 point. India's BSE Sensex is trading at 40,673.89 up with +2.01% percent or +801.58 point at 12:15 PM.