The DAX Futures is trading at 13,367.00 up with +0.55% percent or +73.30 point.The FTSE 100 Futures is trading at 7,608.00 up with +0.36% percent or +27.50 point. The CAC 40 Futures is trading at 6,023.00  up with +0.02% percent or +1.00 point.  The EURO Stoxx 50 Futures trading at 3,778.00 up with +0.40% percent or +15.000 point.
TODAY'S FACTORS AND EVENTS
It's another particularly quiet day on the Eurozone economic calendar. There are no material stats due out of the Eurozone to provide the European majors with direction.
From the ECB, the Economic Bulletin will garner some interest later this morning, though it may ultimately be a catch-up session. U.S stocks and crude oil prices were on the move, supported by trade optimism, on Thursday.
On the geopolitical front, any further updates from Beijing or Washington will also influence. From the early part of the week, news of China removing tariffs on $850m worth of U.S imports was positive.
There were also reports of China ramping up soybean imports to levels not seen in 2-years.
In the futures markets, at the time of writing, the DAX30 was up by 53.5 points, with the Dow up by 29 points.
YESTERDAY ACTIVITY
For the day Germany's DAX closed at 13,300.98  with a loss of -0.13% percent or -17.92   point.the FTSE 100 closed at 7,632.24  up with +0.11% percent or +8.66 point. France's CAC  40 closed at 6,029.55 up with +0.0030% percent or +0.18  point.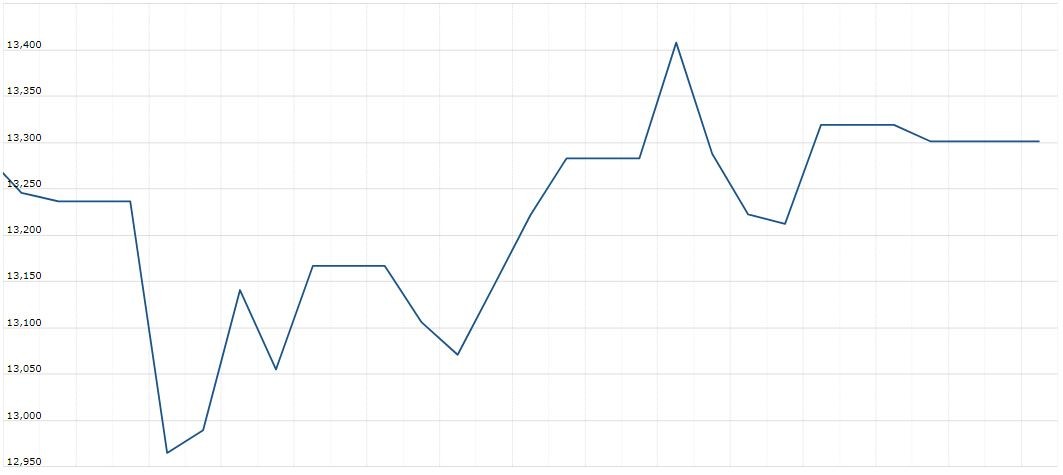 WORLD MARKETS
For the day the Dow is trading at 28,621.39  up with +0.37% percent or  +105.94 point. The S&P 500 is trading at 3,239.91 up with +0.51% percent or +16.53 point. The Nasdaq Composite is trading at 9,022.39 up with +0.78% percent or +69.51  point.
In other parts of world, Japan's Nikkei 225 is trading at 23,837.72 with a loss of –0.36% percent or -87.20 point. Hong Kong's Hang Seng is trading at 28,182.42  up with +1.14% percent or +318.21 point. China's Shanghai Composite is trading at 3,005.63  with a loss of –0.058% percent or –1.73   point. India's BSE Sensex is trading at 41,444.58 up with +0.68% percent or +280.82 point at 12:15 PM.