The DAX Futures is trading at 13,232.20 up with +0.28% percent or +37.20 point.The FTSE 100 Futures is trading at 7,348.50  up with +0.14% percent or +10.10 point. The CAC 40 Futures is trading at 5,889.00 up with +0.27% percent or +16.00 point.  The EURO Stoxx 50 Futures trading at 3,702.00 up with +0.33% percent or +12.00  point.
TODAY'S FACTORS AND EVENTS
 It was a bullish day for the auto sector, as the markets responded to Trump's positive comments. Daimler led the way on the DAX30, rallying by 1.98%, with Continental, BMW and Volkswagen also found strong support. The trio rose by 0.73%, 0.61%, and 0.48% respectively.
It was also a positive day for the banks. Deutsche Bank rose by 0.35%, with Commerzbank up by 1.59%.
From the CAC, it was a positive day for the banks. Soc Gen led the way, rallying by 1.45%. BNP Paribas and Credit Agricole saw more modest gains of 0.10% and 0.68% respectively.
Positive updates on trade also provided support to French Autos. Peugeot rose by 0.36%, with Renault up by 1.19% on the day.
YESTERDAY ACTIVITY
For the day Germany's DAX closed at 13,163.88 up with +0.20% percent or +26.18    point.the FTSE 100 closed at 7,326.81  up with +1.22% percent or +88.26 point. France's CAC  40 closed at 5,893.23  up with +0.20% percent or +12.02 point.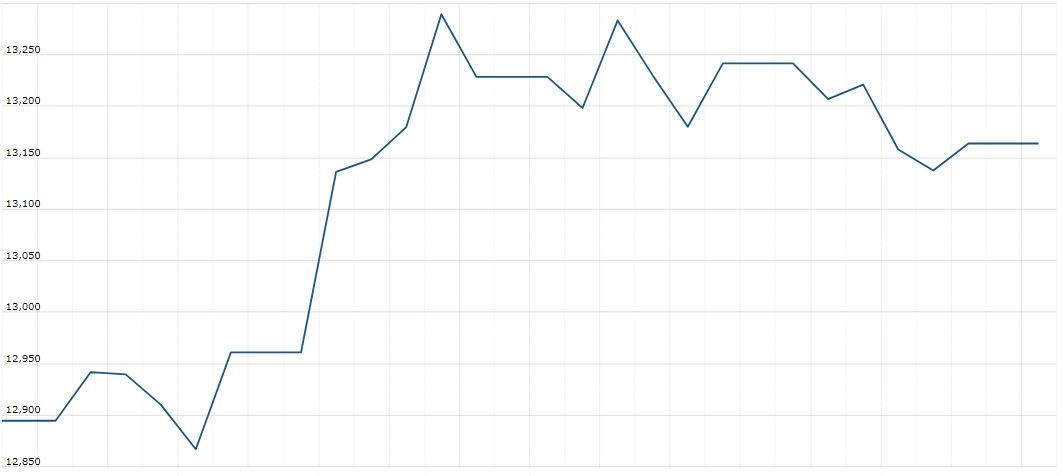 WORLD MARKETS
For the day the Dow is trading at 27,875.62 up with +0.39% percent or +109.33 point. The S&P 500 is trading at 3,110.29 up with +0.22% percent or +6.75 point. The Nasdaq Composite is trading at 8,519.88 up with +0.16% percent or +13.67 point.
In other parts of world, Japan's Nikkei 225 is trading at 8,519.88 up with +0.78% percent or +179.93 point. Hong Kong's Hang Seng is trading at 27,025.40  up with +1.62% percent or +431.28 point. China's Shanghai Composite is trading at 2,905.78 up with +0.71% percent or +20.50   point. India's BSE Sensex is trading at 40,737.34 up with +0.94% percent or  +378.09 point at 12:15 PM.