The DAX Futures is trading at 13,226.30 up with +0.06% percent or +8.00 point.The FTSE 100 Futures is trading at 7,325.50 up with +0.30% percent or +22.00 point. The CAC 40 Futures is trading at 5,895.80 up with +0.03% percent or +1.80 point.  The EURO Stoxx 50 Futures trading at 3,698.00 up with +0.05% percent or +2.00  point.
TODAY'S FACTORS AND EVENTS
It was a mixed start to the week for the European majors. The DAX30 and EuroStoxx600 fell by 0.23% and 0.02% respectively, while the CAC40 eked out a 0.07% gain.
With no material economic data from the Eurozone to provide direction, geopolitics was front and center once more.
Optimism over a phase 1 trade agreement deteriorated at the start of the week. The markets responded to news of Trump saying that he had not agreed to roll back tariffs.
Last Thursday, the majors had found support on news of Beijing and Washington agreeing to remove some tariffs…
While trade angst was the main cause of the mixed session, events in HK at the start of the week didn't help. Shootings and more left the Hang Seng down by 2.62%, its largest single-day slide since the summer.
YESTERDAY ACTIVITY
For the day Germany's DAX closed at 13,198.37  with a loss of -0.23%percent or -30.19   point.the FTSE 100 closed at 7,328.54 with a loss of –0.42% percent or  -30.84 point. France's CAC  40 closed at 5,893.82 up with +0.070%  percent or +4.12 point.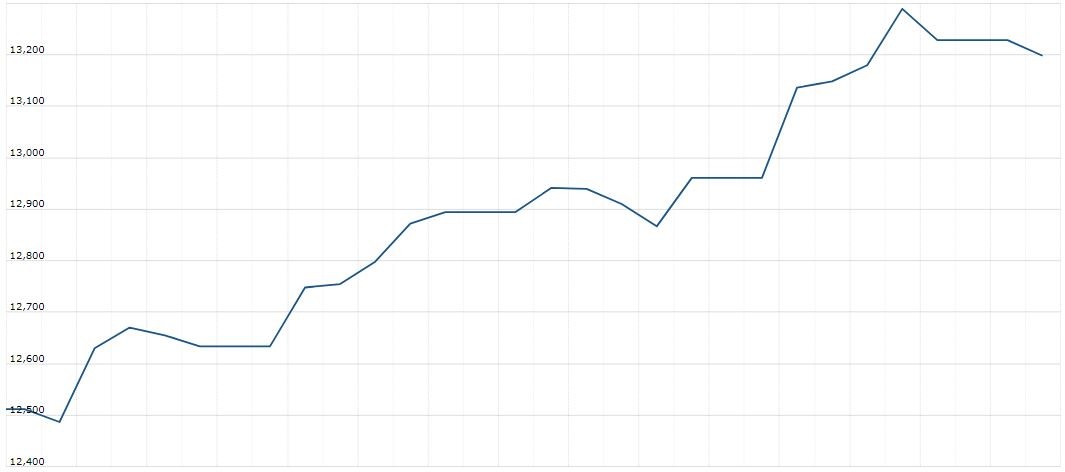 WORLD MARKETS
For the day the Dow is trading at 27,691.49 up with +0.037% percent or +10.25 point. The S&P 500 is trading at 3,087.01  with a loss of –0.20% percent or –6.07 point. The Nasdaq Composite is trading at 8,464.28  with a loss of –0.13% percent or –11.04 point.
In other parts of world, Japan's Nikkei 225 is trading at 23,520.01 up with +0.81% percent or +188.17 point. Hong Kong's Hang Seng is trading at 27,028.18 up with +0.38% percent or +101.63 point. China's Shanghai Composite is trading at 2,914.82 up with +0.17% percent or +4.85   point. India's BSE Sensex is trading at 40,345.08 up with +0.053% percent or +21.47 point at 12:15 PM.