The DAX Futures is trading at 12,616.80  with a loss of -0.26% percent or -32.80 point.The FTSE 100 Futures is trading at 7,124.20  with a loss of -0.70% percent or -50.30 point. The CAC 40 Futures is trading at 5,636.50 with  a loss of -0.64% percent or -36.50 point.  The EURO Stoxx 50 Futures trading at 3,570.00  with a loss of -0.22% percent or -8.00 point.
TODAY'S FACTORS AND EVENTS
London traded stocks are set to dip at the end of the week as investors play it safe heading into the weekend and Saturday's parliamentary vote on the Brexit deal that was agreed just the day before between the UK and the European Union.
Also weighing on sentiment were data revealing a slightly greater than expected slowdown in China's economy over the latest quarter, although economic reports out of the Asian giant overnight were more upbeat.
Against that backdrop, the FTSE 100 was being called to start the session five points lower at 7,177.
"Amidst all the excitement around yesterday's EU, UK Brexit deal it was easy to forget that the US and China are also trying to settle their own differences, at a time when China's economy is showing a lot more stresses than the US economy," said Michael Hewson, chief market analyst at CMC Markets UK.
PREVIOUS DAY ACTIVITY
For the day Germany's DAX closed at 12,622.62 with a loss of –0.26% percent or –32.33   point. the FTSE 100 closed at 7,153.83 with a loss of –0.40% percent or –28.49 point. France's CAC  40 closed at 5,635.81 with  a loss of –0.66% percent or –37.25 point.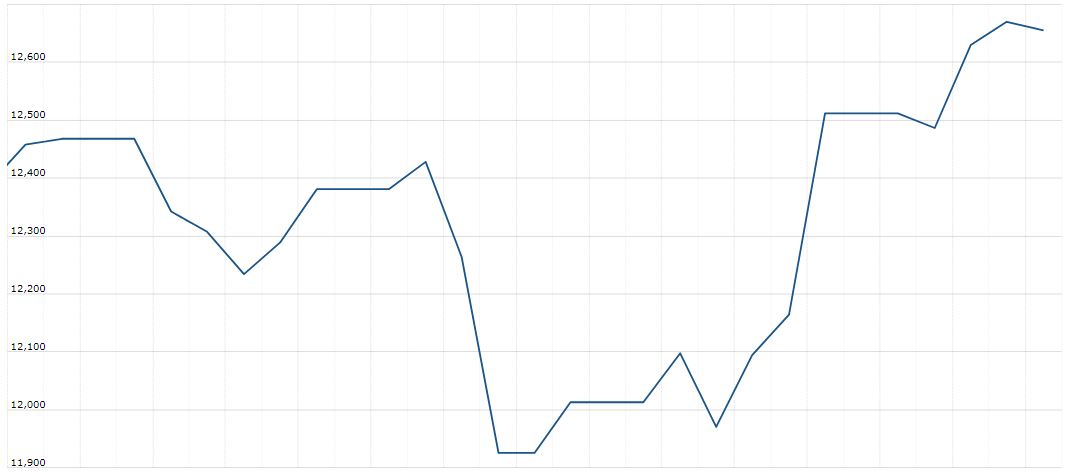 WORLD MARKETS
For the day the Dow is trading at 27,025.88 up with 0.089% percent or +23.90  point. The S&P 500 is trading at 2,997.95  up with +0.28% percent or +8.26 point. The Nasdaq Composite is trading at 8,156.85  with +0.40% percent or +32.67 point.
In other parts of world, Japan's Nikkei 225 is trading at 22,492.68 up with +0.18% percent or +40.82 point. Hong Kong's Hang Seng is trading at 26,698.59 with a loss of –0.56% percent or –149.90 point. China's Shanghai Composite is trading at 2,938.14 with a loss of –1.32% percent or –39.19  point. India's BSE Sensex is trading at 39,258.78 up with +0.53% percent or +206.72 point at 12:15 PM.