The DAX Futures is trading at 12,326.50 up with +0.15% percent or +18.10 point.The FTSE 100 Futures is trading at 7,380.20  up with +0.83% percent or +60.70 point. The CAC 40 Futures is trading at 5,629.20  up with +0.31%percent or +17.20 point.  The EURO Stoxx 50 Futures trading at 3,530.00 with 0.00% percent or 0.00 point.
TODAY'S FACTORS AND EVENTS
the DAX 30 may remain directionless for the time being as other themes weigh. To that end, German automakers recently stated a no-deal Brexit would be "catastrophic" for their industry. Since the German auto industry accounts for such a sizable portion of the company's manufacturing and exports, any bearish development could quickly translate to the Index overall. With the October 31 headline approaching fast, the uncertainty could help keep a lid on the Index's price.
Consequently, short-term traders could look to capitalize on nearby technical levels as the Index may potentially fluctuate between them. To be sure, the horizontal trendline at 12,460 will pose the first zone of resistance – evidenced by its ability to stall price in September 2018, May 2019 and again this month. Subsequent resistance may be offered by the ascending trendline from December – slightly beneath 12,600 – but a close above 12,460 would be required first.
PREVIOUS DAY ACTIVITY
For the day Germany's DAX closed at 12,332.93 with +0.36% percent or +42.17 point.the FTSE 100 closed at 7,416.66 up with +0.89% percent or +65.58 point. France's CAC  40 closed at 5,628.50 up with +0.14% percent or  +7.93 point.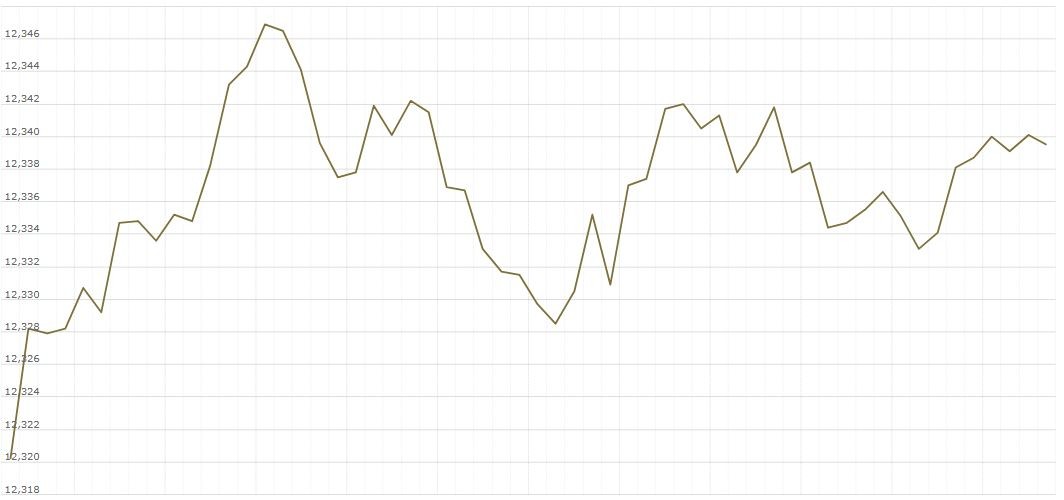 WORLD MARKETS
For the day the Dow is trading at 26,891.12 with a loss of  –0.30% percent or –79.59  point. The S&P 500 is trading at 2,977.62  with a loss of –0.24% percent or  –7.25 point. The Nasdaq Composite is trading at 8,030.66  with a loss of –0.58% percent or  -46.72 point.
In other parts of world, Japan's Nikkei 225 is trading at 21,878.90 with a loss of –0.77% percent or –169.34 point. Hong Kong's Hang Seng is trading at 25,959.16 with a loss of –0.32% percent or –82.77 point. China's Shanghai Composite is trading at 2,932.17 up with +0.11% percent or +3.08 point. India's BSE Sensex is trading at 38,921.87 with a loss of  –0.17% percent or –67.87  point at 12:15 PM.