The DAX Futures is trading at 12,433.00 up with +0.16% percent or +20.40 point.The FTSE 100 Futures is trading at 7,308.20 with a loss of -0.76% percent or -56.30 point. The CAC 40 Futures is trading at 5,651.20  with a loss of -0.15% percent or -8.30 point.  The EURO Stoxx 50 Futures trading at 3,536.00 up with +0.23% percent or +8.00 point.
TODAY'S FACTORS AND EVENTS
It was another day in the green for the European majors on Thursday. The CAC40 led the way, rising by 0.68%, with the EuroStoxx600 and DAX30, gaining 0.61% and 0.55% respectively.
With no material stats out of the Eurozone, the European majors responded to the FED rate cut and forward guidance from Wednesday.
On the geopolitical front, there was no chatter on Iran to rock the markets, while there was some positive chatter on Brexit.
EU Commission President Juncker spoke on Thursday, stating that the EU was prepared to remove the backstop should Britain deliver a viable alternative. Juncker also added that he believed a deal could be reached by 31st October.
It was reported that the British government has submitted draft proposals to the EU Commission, the details of which will likely hit the news wires later today.
PREVIOUS DAY ACTIVITY
For the day Germany's DAX closed at 12,443.95  with a loss of  -0.08% percent or –5.94  point.the FTSE 100 closed at 7,335.92  with a loss of –0.26% percent or –18.88 point. France's CAC  40 closed at 5,656.63  with a loss of –0.044% percent or  –2.51 point.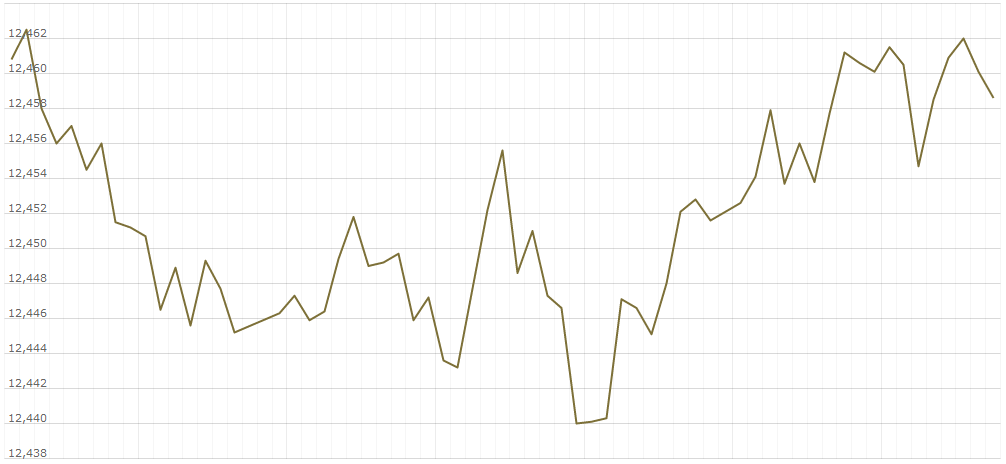 WORLD MARKETS
For the day the Dow is trading at 27,094.79 with a loss of –0.19% percent or –52.29  point. The S&P 500 is trading at 3,006.79 up with +0.0020% percent or +0.060 point. The Nasdaq Composite is trading at 8,182.88 up with +0.067% percent or +5.49 point.
In other parts of world, Japan's Nikkei 225 is trading at 22,079.09 up with +0.16% percent or +34.64 point. Hong Kong's Hang Seng is trading at 26,443.58 with a loss of –0.096% percent or –25.37 point. China's Shanghai Composite is trading at 3,006.45 up with +0.24% percent or +7.17 point. India's BSE Sensex is trading at 37,921.04 up with +5.06% percent or +1,827.57 point at 12:15 PM.