The DAX Futures is trading at 12,366.00  with a loss of  -0.34% percent or -42.80 point. The FTSE 100 Futures is trading at 7,271.20 with a loss of -1.05% percent or -77.30 point. The CAC 40 Futures is trading at 5,592.00 with a loss of -0.19% percent or -10.80 point.The EURO Stoxx 50 Futures trading at 3,502.00  with a loss of -0.11% percent or -4.00 point.
TODAY'S FACTORS AND EVENTS
A wild open to the week's trade in global capital markets today as a weekend attack on Saudi oil facilities took 5% of the world production offline sparking a 20% gap open in oil and sending risk FX lower.
However, sentiment quickly stabilized after President Trump quickly reassured the markets that the US would tap the strategic oil reserve to satisfy any unmet demand and the US announcement was followed by comments from Russian oil minister Novak who also stated that there was plenty of oil in inventories to satisfy current global demand.
PREVIOUS DAY ACTIVITY
For the day Germany's DAX closed at 12,366.91   with a loss of -0.11% percent or –18.25  point.the FTSE 100 closed at 7,327.72  up with +0.12% percent or +10.03  point. France's CAC  40 closed at 5,601.12 with a loss of -0.020% percent or  –1.10 point.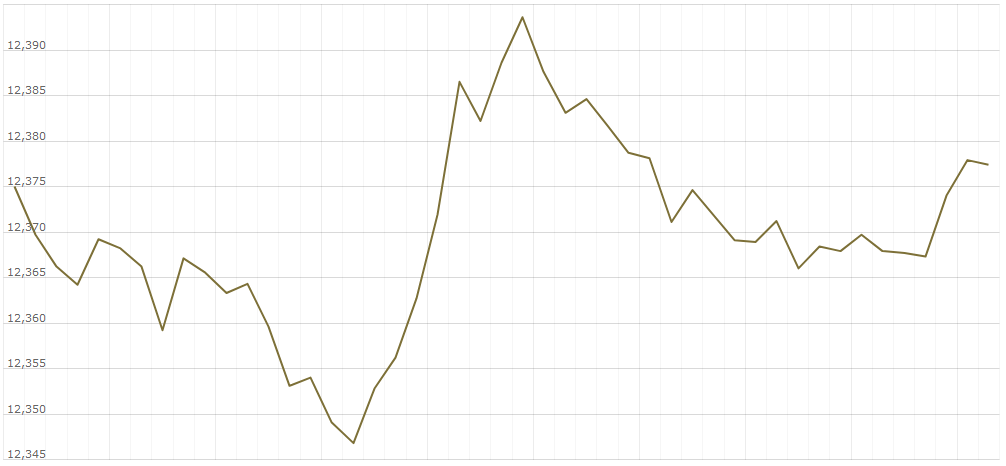 WORLD MARKETS
For the day the Dow is trading at 27,076.82  with a loss of –0.52% percent or –142.70   point. The S&P 500 is trading at 2,997.96 with a loss of –0.31% percent or –9.43 point. The Nasdaq Composite is trading at 8,153.54 with a loss of –0.28% percent or –23.17  point.
In other parts of world, Japan's Nikkei 225 is trading at 22,001.32 up  with +0.059% percent or +13.03 point. Hong Kong's Hang Seng is trading at 26,749.75 with a loss of –1.38% percent or –374.80 point. China's Shanghai Composite is trading at 2,978.12 with a loss of –1.74% percent or –52.64 point. India's BSE Sensex is trading at 36,784.04 with a loss of –0.91% percent or –339.27 point at 12:15 PM.