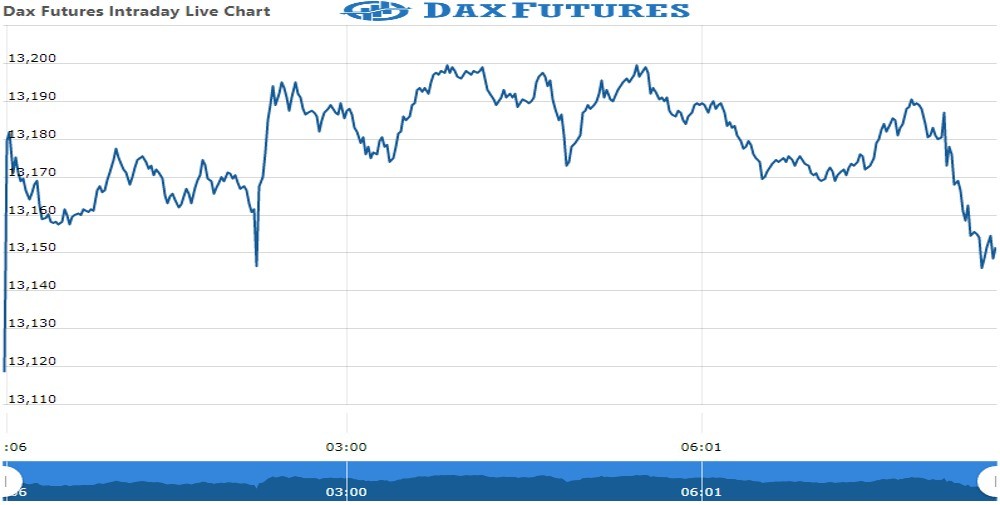 DAX Futures Update : 12 Sept. 2022
The DAX Futures is trading at 13,166.5 with +0.37% percent +48.0 point.The FTSE 100 Futures is trading at 7,392.20 with +0.18% percent or +13.20 point. The CAC 40 Futures is trading at 6,245.20 with +0.60% percent or +37.20 point.The EURO Stoxx 50 Futures trading at 3,583.00 up with +0.56% percent or +20.00 point.
TODAY'S FACTORS AND EVENTS
Generally, a government bond is issued by a national government and is denominated in the country`s own currency. Bonds issued by national governments in foreign currencies are normally referred to as sovereign bonds. The yield required by investors to loan funds to governments reflects inflation expectations and the likelihood that the debt will be repaid.
YESTERDAY ACTIVITY
For the day Germany's DAX closed at 13,088.21 with 1.43% percent or +183.89  point.the FTSE 100 closed at 7,351.07 up with 1.23% percent or +89.01  point. France's CAC 40 closed at 6,212.33 up  with +1.41% percent or +86.43 point.
WORLD MARKETS
For the day the Dow is trading at 31,581.28 with 1.40% percent or +435.98  point. The S&P 500 is trading at 3,979.87 with 1.83% percent or +71.68 point. The Nasdaq Composite is trading at 11,791.90 up with +2.14% percent or +246.99  point.
In other parts of world, Japan's Nikkei 225 is trading at 28,006.70 up with +2.10% percent or +576.40 point. Hong Kong's Hang Seng is trading at 18,984.15 with a loss of 0.32% percent or -60.15 point. China's Shanghai Composite is trading at 3,245.30 with a loss of –0.031% percent or ?0.99 point. India's BSE Sensex is trading at 59,466.42  with 0.74% percent or +437.51 point at 12:15 PM.