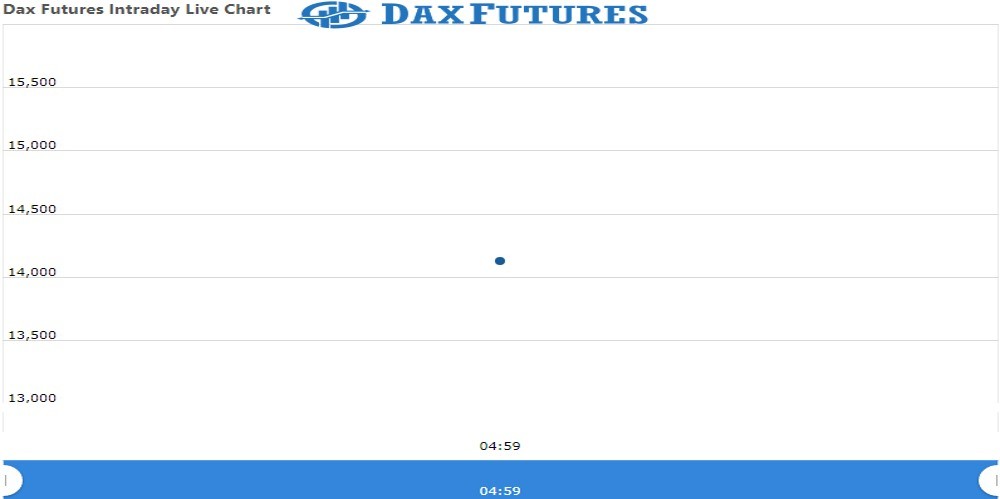 Dax Futures Update : 15 April. 2022
The DAX Futures is trading at 14,120.90 up with +0.27% percent  +37.90 point.The FTSE 100 Futures is trading at 7,565.20 up with +0.38% percent or +28.70 point. The CAC 40 Futures is trading at 6,461.80 with +0.27% percent or +17.30 point.The EURO Stoxx 50 Futures trading at 3,750.00 up with +0.03% percent or +1.00 point.
TODAY'S FACTORS AND EVENTS
The ZEW Indicator of Economic Sentiment for Germany decreased by 1.7 points to -41 in April of 2022, the lowest since March 2020 but above market expectations of -48. The expectations and assessments of the economic situation are currently similar to those at the beginning of the COVID-19 pandemic in March 2020. Inflation expectations for Germany have fallen by 43.4 points in the current survey to a new value of 26.8 points. "The ZEW Indicator of Economic Sentiment remains at a low level. The experts are pessimistic about the current economic situation and assume that it will continue to deteriorate. The decline in inflation expectations, which cuts the previous month's considerable increase by about half, gives some cause for hope. However, the prospect of stagflation over the next six months remains," comments ZEW President Professor Achim Wambach on current expectations.
.
YESTERDAY ACTIVITY
For the day Germany's DAX closed at 14,163.85 up with +0.62% percent or +87.41 point.the FTSE 100 closed at 7,616.38 up with +0.47% percent or ++35.58  point. France's CAC 40 closed at 6,589.35 up with +0.72% percent or +47.21 point.
WORLD MARKETS
For the day the Dow is trading at 34,451.23 with a loss of –33% percent or ?113.36  point. The S&P 500 is trading at 4,392.59 with a loss of –1.21% percent or –54.00  point. The Nasdaq Composite is trading at 13,351.08 with a loss of –2.14% percent or –292.51 point.
In other parts of world, Japan's Nikkei 225 is trading at 27,089.34 with a loss of –0.30% percent or –82.66   point. Hong Kong's Hang Seng is trading at 21,518.08 up with +0.67% percent or +143.71   point. China's Shanghai Composite is trading at 3,223.11 with a loss of –0.079% percent or –2.53 point. India's BSE Sensex is trading at 58,338.93 with a loss of –0.41% percent or –237.44      point at 12:15 PM.