The DAX Futures is trading at 10,552.80 with -1.95% or -209.70 point. The FTSE 100 Futures is trading at 5,700.00 with a loss of -0.52% percent or -29.90  point. The CAC 40 Futures is trading at 4,410.50 with a loss of –2.42% percent or -109.50 point. The EURO Stoxx 50 Futures trading at 2,802.00  with a loss of -2.64% percent or -76.00 point.
TODAY'S FACTORS AND EVENTS
 London stocks were set to fall at the open on Monday amid souring relations between the US and China.
The FTSE 100 was called to open 43 points lower at 5,720.
Over the weekend, US Secretary of State Mike Pompeo reiterated US President Donald Trump's that the coronavirus originated in a research laboratory in Wuhan, China.
Speaking to ABC programme 'This Week', Pompeo said there was "enormous evidence" that the virus came from the lab.
YESTERDAY ACTIVITY
For the day Germany's DAX closed at 10,861.64  with a loss of -2.22% percent or –246.10 point.the FTSE 100 closed at 5,727.97 with a loss of –0.61% percent or –35.09 point. France's CAC  40 closed at 4,572.18 with a loss of –2.12% percent or –98.93 point.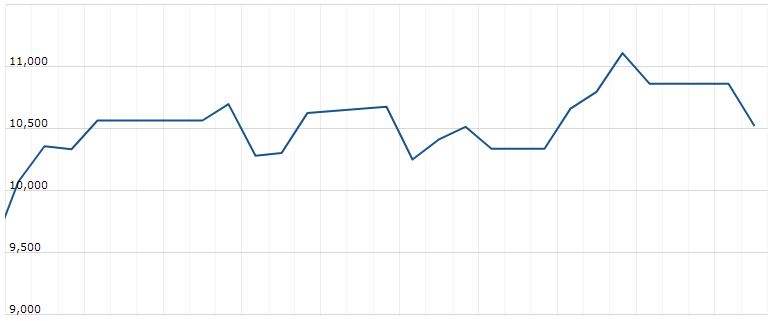 WORLD MARKETS
For the day the Dow is trading at 23,723.69 with a loss of -2.55% percent or -622.03  point. The S&P 500 is trading at 2,830.71 with a loss of –2.81% percent or -81.72 point. The Nasdaq Composite is trading at 8,604.95  with a loss of -3.20% percent or -284.60 point.
In other parts of world, Japan's Nikkei 225 is trading at 19,619.35 with a loss of –2.84% percent or –574.34 point. Hong Kong's Hang Seng is trading at 23,652.16 with a loss of –4.02% percent or –991.43 point. China's Shanghai  Composite is trading at 2,860.08 up with +1.33% percent or +37.64  point. India's BSE Sensex is trading at 31,974.48 with a loss of –5.17% percent or –1,743.14  point at 12:15 PM.