The DAX Futures is trading at 12,568.30 up with +0.78% percent or +97.70 point. The FTSE 100 Futures is trading at 7,215.00  up with +0.42% percent or +30.00 point. The CAC 40 Futures is trading at 5,687.50 up with +0.80% percent or +45.00 point. The EURO Stoxx 50 Futures trading at 3,578.00  up with +0.96% percent or +34.00 point.
TODAY'S FACTORS AND EVENTS
It was a relatively quiet day on the Eurozone economic calendar on Monday. Economic data was limited to the Eurozone's industrial production figures for September.
According to Eurostat, industrial production rose by 0.4%, month-on-month in August, reversing a 0.4% decline in July. Economists had forecast a 0.3% rise.
The production of capital goods rose by 1.2% and intermediate goods by 0.3%.
Weighing in August, however, was a 0.3% fall in the production of consumer goods and a 0.6% fall in energy and non-durable consumer goods production.
Malta (+5.6%), Estonia (+3.9%) and Latvia (+3.0%) reported the highest increases in production.
Slovakia (-2.6%) and Lithuania (-2.4%) reported the largest declines in August.
Year-on-year, production fell by 2.8%.
PREVIOUS DAY ACTIVITY
For the day Germany's DAX closed at 12,562.39  up with +0.57% percent or +70.00   point.the FTSE 100 closed at 7,231.47 up with +0.25% percent or +18.02 point. France's CAC  40 closed at 5,688.73 up with +0.81% percent or +45.66 point.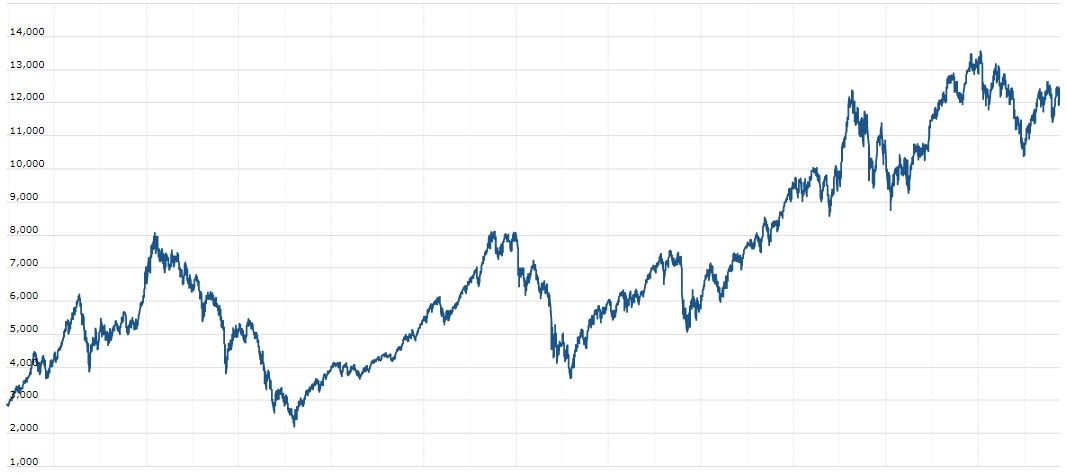 WORLD MARKETS
For the day the Dow is trading at 26,787.36 with a loss of –0.11% percent or  –29.23  point. The S&P 500 is trading at 2,966.15  with a loss of –0.14% percent or –4.12 point. The Nasdaq Composite is trading at 8,048.65 with a loss of –0.10% percent or –8.39 point.
In other parts of world, Japan's Nikkei 225 is trading at 22,207.21 up with +1.87% percent or +408.34 point. Hong Kong's Hang Seng is trading at 26,503.79 with a loss of –0.068% percent or –18.06 point. China's Shanghai Composite is trading at 2,991.05 with a loss of –0.56% percent or –16.84 point. India's BSE Sensex is trading at 38,454.09 up with +0.63% percent or +239.62 point at 12:15 PM.