The DAX Futures is trading at 12,148.50 with a loss of -0.67% percent or -81.80 point. The FTSE 100 Futures is trading at 7,260.20  with a loss of -0.87% percent or -63.80 point. The CAC 40 Futures is trading at 5,551.80  with a loss of -0.78% percent or -43.70 point. The EURO Stoxx 50 Futures trading at 3,480.00  with a loss of -0.57% percent or -20.00 point.
TODAY'S FACTORS AND EVENTS
The European majors saw red at the start of the 4th quarter, with the CAC40 sliding by 1.41%. It wasn't much better for the DAX30 and EuroStoxx600, which fell by 1.32% and 1.31% respectively.
Economic data did the damage on the day, with manufacturing sector data from both the Eurozone and the U.S weighing…
On the geopolitical front, Friday's news of the U.S looking to curb inflations into China also pegged the majors back. One positive, however, was news that the administration was not planning to delist Chinese companies from the U.S exchanges.
PREVIOUS DAY ACTIVITY
For the day Germany's DAX closed at 12,192.96 with a loss of  -0.58% percent or -0.58% point.the FTSE 100 closed at 7,286.36 with a loss of –1.00% percent or –73.96 point. France's CAC  40 closed at 5,578.45 with a loss of –0.34% percent or –19.17 point.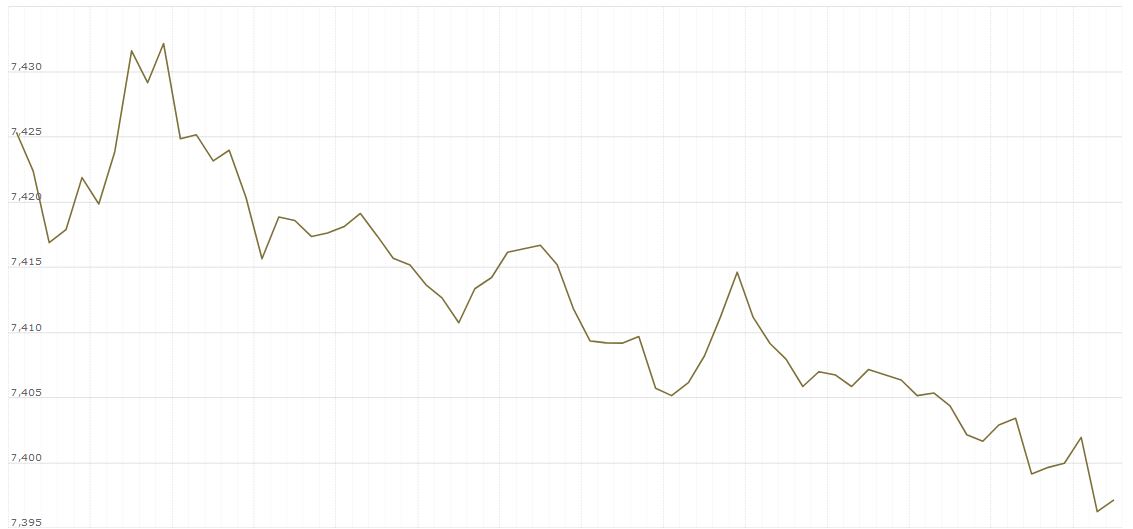 WORLD MARKETS
For the day the Dow is trading at 26,573.04 with a loss of –1.28% percent or –343.79  point. The S&P 500 is trading at 2,940.25  with a loss of –1.23% percent or –36.49 point. The Nasdaq Composite is trading at 7,908.68  with a loss of –1.13% percent or  –90.65 point.
In other parts of world, Japan's Nikkei 225 is trading at 21,778.61 with a loss of –0.49% percent or  –106.63 point. Hong Kong's Hang Seng is trading at 26,018.34 with a loss of –0.28% percent or  –73.93 point. China's Shanghai Composite is trading at 2,905.19 with a loss of –0.92%percent or –26.98 point. India's BSE Sensex is trading at 38,305.41 with a loss of  –0.94% percent or –361.92  point at 12:15 PM.